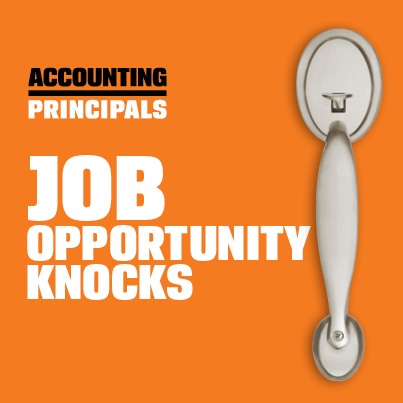 If you are spending your evening searching summer vacation destinations online, you most likely are also wondering what will happen to your workload and clients while you are away. As an accountant, the end of the fiscal year falling in the middle of summer and near the July 4th holiday can pose an extra challenge.  But instead of not taking the time off or coming back to a pile of work, you have a third option – hire a skilled temporary accountant to fill your shoes while you are relaxing on the beach or hiking in the mountains.
Many single accountant firms, larger accounting practices and even accounting departments within businesses are now hiring temporary accountants to fill short-term needs. Recently Entrepreneur.com ran a story on the increasing trend of businesses hiring temporary workers to fill specialized skilled positions. "With many temporary help companies now offering specialized employees, many business owners have learned that they don't have to settle for low skill levels or imperfect matches," says Entrepreneur.com in the article "Hiring Temporary Employee." "Because most temporary help companies screen — and often train — their employees, entrepreneurs who choose this option stand a better chance of obtaining the quality employees they need for their business.
Here are four ways that hiring a temporary accountant for vacation coverage can benefit your company or firm:
1. Increased Customer Service for Your Clients
Instead of your clients having to wait until you return from vacation to get their issues handled, your temporary employee will be able to address your client's needs. Because the employee will be skilled and trained, your clients will receive high quality service which will increase their loyalty to your firm.
2. Potential for Consistent Coverage for Multiple Employees
Since many employees often take vacation over the summer break, firms often deal with this issue for several months. By working with an agency, you can most likely hire a single temporary accountant to cover multiple vacations throughout June, July and August. This will provide consistency for clients and other office staff in addition to significantly reducing training time and increasing the temporary employee's efficiency.
3. Ability to Hire for a Short Time
One of the challenges of hiring directly for the short-term is that most applicants will be looking for full-time positions. However, by working with a temporary agency you can hire an employee for two weeks or even less. To help ease the transition for your clients, you could also hire the temporary accountant for the last two days before you leave and to work with you for another day when you return to get you caught up on what happened while you were away.
4. Less Time Required Before You Leave
It always seems that the week before vacation, you have to work so much overtime getting your work done to cover the period when you will be away that you are completely exhausted by the time you get to your destination. When you hire a temporary accountant, the employee will be able to take care of your tasks while you are gone so you will not have to work ahead. Additionally, the agency will handle the hiring process, training and paperwork so you can spend your evenings packing for vacation instead of working until midnight.