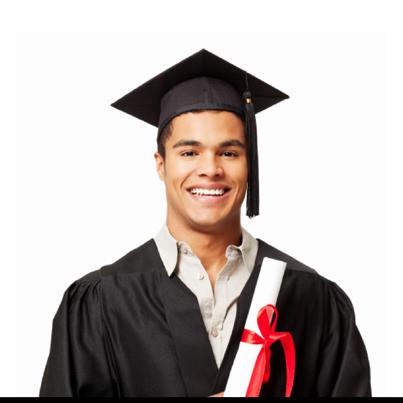 Have you recently completed your MBA or perhaps you're almost done? An MBA and a background in finance will open up a lot of job opportunities for you, so we compiled a list of the top five jobs for recent MBA grads. Check out the list below to see what's hot in the world of finance and why these positions are in demand:
FINANCIAL ADVISOR
Median annual salary: $85,000 – $100,000
About the job: Financial advisors guide clients on financial plans by using their knowledge of investment strategy, securities and taxes. They work and communicate with clients to evaluate their assets and liabilities and make decisions that will help them maximize returns on their investments.

Why it's in demand: With a large population of Baby boomers looking for advice on how best to manage their retirement funds,The Bureau of Labor Statistics projects 32% growth in the next decade for financial advisor positions.
MANAGEMENT CONSULTANT
Median annual salary: $78,000 – $80,000
About the job: Management consultants are tasked with maximizing the profitability of a company, analyzing organizational issues at hand and streamling procedures. Individuals in this role will identify problems and recommend solutions on how to improve structure, efficiency and operations.
Why it's in demand: The Bureau of Labor Statistics expects the number of management consulting jobs to increase 22 percent between 2010 and 2020 as consulting firms are hiring MBAs at a rapid pace. Working as a management consultant can offer exposure to a wide variety of industries and may lead to favorable positioning for attractive job opportunities down the road. These positions are some of the most sought after for recent MBAs.
INVESTMENT BANKER
Median annual salary:  $75,000 – $82,000
About the job: Investment bankers connect organizations looking for capital to finance operations or expand business with investors who are interested in providing that funding. Investment bankers play a key role in IPOs and mergers and acquisitions.
Why it's in demand: Financial service agent jobs are expected to grow 15% through the year 2020. According to the BLS, increased demand for the advisory service of investment bankers by technology startups should continue to fuel demand and create strong employment growth.
ACCOUNTANT
Median annual salary:  $62,000 – $67,000
About the job: Accounting managers oversee the preparation and examination of financial records. They ensure that records are legal and organized, and work on behalf of an organization to audit financial transactions, taxes and statements. Accountants advise upper managers on the best way to use resources and prevent capital from being frozen.
Why it's in demand: Accounting regulations are getting more complex and the economy continues to fluctuate, accountants and certified public accountants (CPAs) are in high demand. The Bureau of Labor Statistics projects a 16 percent growth for accountants by 2020, amounting to almost 200,000 additional jobs. Large accounting firms are aggressively hunting for talent as mid-level accountants are more often moving from industry to industry.
FINANCIAL ANALYST
Median annual salary: $40,000 – $62,000
About the job: Part of a Financial Analyst's job description is to examine past and present financial data of an organization and estimate future revenues and expenditures. They analyze the performance of stocks, bonds and other investments to guide management during investment decisions. Many work for investment banks, insurance companies and companies that prepare pension and mutual funds.
Why it's in demand: The growing economy will require more financial analysts to understand and explain its intricacies for smart investing. Positions are expected to grow by 23 percent by 2020 by the Bureau of Labor Statistics, significantly more rapid than the average for all professions. Low interest rates mean increased emphasis on investment analysis.
This list was compiled based on feedback from the Accounting Principals network, the Accounting Principals Salary Guide and projections by the Bureau of Labor Statistics (BLS).