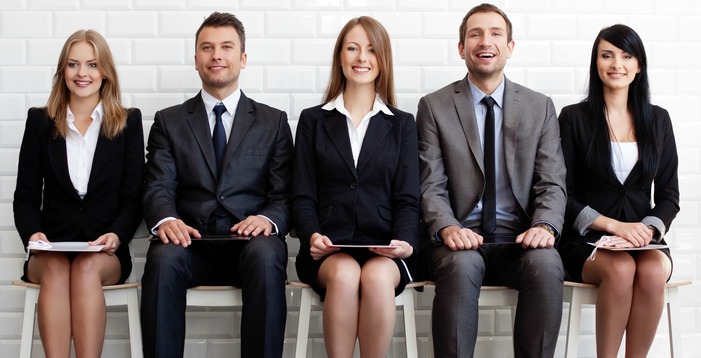 As I set out to write this, I thought about what would be helpful for job seekers. I thought about all the typical things you're told when looking for a job. Then, I decided you could get that information anywhere. You need the information you don't find everywhere—or even get when we meet you. So here we go; this is part one in the series "Things Recruiters Don't Tell You… But I Will."
Note: This is specifically tailored to accounting and finance jobs, since that is my area of expertise. However, if your experience is outside of this area, you can still benefit from the tips.
Part One:

Change Your Resume

Maximizing your resume means different things to different people. By now, you know that you should edit your resume for each position for which you apply. If you didn't know that, then yay—we are just one paragraph in, and this has already helped you! Let's get started with five top resume tips.
1)

Use a resume outline.
When we review your resume and work history, we want to know three main things: company name, job title, dates worked. Following that, we want to know about your daily job duties via bullet points. Next, tell us some accomplishments at each position. The layout of the resume is up to you, but be sure to include these things. And do not put the job titles in a row with a summary of all the things you did at the bottom. Each job is different, even if your title was the same… especially across different companies.
2)
Include all relevant education.
Most companies have educational requirements associated with each job. For us to consider you for certain jobs, your educational background must fit. Make sure all education completed is on your resume. If you have an advanced degree, you do not necessarily need to include your high school. If you do not have an advanced degree, you should always include your high school. Also, If you have some college classes but did not complete a degree, be sure to include that. Sometimes, companies are open to candidates with some college, even if the degree is not complete.
3)

Emphasize your software skills.
I cannot stress enough how imperative it is to list all of the software programs you have used. In fact, this might be the most important point in this entire article. When we are assisting a company with a search, they always tell us the software they work with and whether or not experience is required (90% of the time, it is). If you have the software experience that I'm seeking, I will call you EVERY. SINGLE. TIME. Even if the skills match is slightly off, I will still call you and chat, because the client may be willing to train you for skills that you lack. For example, maybe they are going through a transition, and no one in the company knows the new software. Even if you have utilized Great Plains in the AR module, but they need it in the AP module, you can help them!
4)

Contact Information
This may seem obvious, but you wouldn't believe how often it's an issue – be sure to include accurate contact information. This includes name, address, email and phone number. If you list more than one phone number, be sure to specify which is your home phone and which is your cell phone. If your phone number or email does not work when I call or email, that is a deal breaker. Communication is crucial, and if the contact information is not accurate from the start, it's not a good sign.
5)

Aim for 100% accuracy and zero errors.
Double and triple check for grammar errors, spelling errors and typos… and then have a friend check. If you submit a sloppy resume, the chances of it being considered are super slim. If something slips by, and your resume with errors gets submitted to a client, you will almost never be considered. The explanation for this is that almost every job requires a certain level of attention to detail, and this immediately shows a lack of attention to detail. It also alludes that the applicant doesn't care enough to double check.
Hopefully this insight will be the first step in helping you work successfully with a recruiter. A proper resume is vital to your chances of connecting with us—and a terrific new accounting or finance job.
Be sure to check our blog soon for part two of this series, as we'll look beyond resumes.
Ready to put this advice to good use and take your next career step?