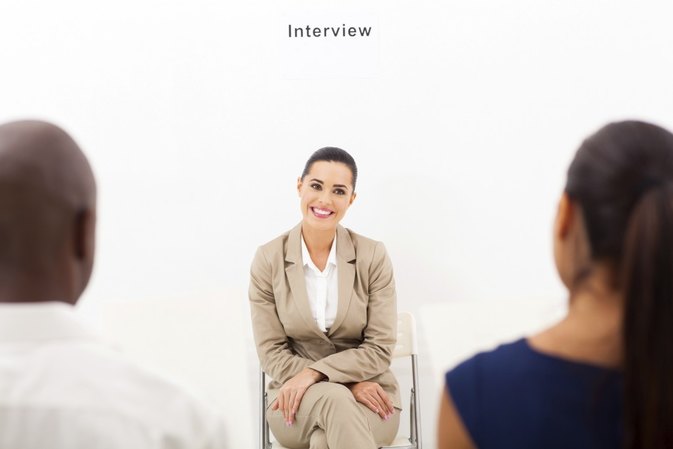 It can be strange to think of communication as a critical factor in working with a recruiter, but it is an integral part of any successful business relationship. Here are a few tips for fostering a great working relationship.
Voicemail
Communication starts from the initial contact. The first contact we typically have with you is a phone call or voice message. It's important to be sure your voicemail is set up. If we call a candidate that doesn't have a voicemail set up, we're unable to leave a message. That forces us (and any other prospective employer, for that matter) to have to follow up with an email as well. With candidates applying daily and constant calls, we may not have the opportunity to follow up with an email right away. This means an application may get lost – and we certainly don't want that to happen! We want to talk to you! It is also important to make your voicemail greeting as professional as can be. We don't want to leave a message for a future employee of ours that says something inappropriate. Update your voicemail message to a professional one, at least while you're job seeking!
Scheduling an Interview
When we are speaking on the phone, our next step in the process is to set up an in-person interview. We want to meet you! We are excited about the chance to get to know you and help you find a job. When scheduling an interview, be sure to schedule it for a mutually compatible time. One of the major hiccups of job-seekers is rescheduling an interview. This is a big no-no. It can be viewed as rude to reschedule an interview. Having to reschedule an interview forces the interviewer to change their day, which can put a negative connotation on the relationship before you even meet them. Of course life happens, we get that, but there are numerous times where candidates reschedule for no real reason and – again, we want to meet you because you are awesome! Unfortunately, we don't always have the ability to reschedule over and over, so be sure to check your schedule before confirming the meeting time.
Coming to the Interview
Be on time. Always. (This gets its own line; it's that important!)
Now let me elaborate. On time doesn't mean really early. There is no need to be earlier than 10 minutes to any interview. If you are earlier than that, wait in your car or hang out outside the office until 10 minutes prior to your meeting time. If you show up to the meeting extremely early it can be awkward for the person you're meeting. They feel obligated to stop whatever they are doing so that you don't have to wait but they may have the time allotted appropriately just for your meeting. And of course, do not be late. If you are late, be sure to apologize to the person you're meeting. Now, I know that it's 2015 and our cell phones are glued to us, but it is crucial to never have your phone out during any time you are at an interview location. I recommend each of my candidates to leave their phone in their car. If you have to bring it in, it must be off. Having your phone out during an interview is not the impression you want to make to a potential employer.
Follow Up
Follow up is important to every relationship. If someone asks you to call them to go to dinner, you return their call in a timely manner, right? I probably asked you to call me for something specific (i.e. following up after meeting with a client) and I'm dying to hear from you and hear how well you shined! Following through on basic information like this makes me trust you more and more every time. We want to hear how much you liked it so we can give feedback to the company, or your dislikes so we can take you out of the mix. For me specifically, I am in a couple different office locations over the course of one week, so candidates will often get an email from me asking them to call me at a certain number. Paying attention to my location and contact information is crucial! It shows me effective communication skills and attention to detail. Aside from all of these reasons to follow up, the most important by far is the always-true saying "time kills all deals". We need you to follow up with us because if you don't, we will have to move on to someone else and we don't want to do that – we want to work with you!
Professionalism
There's a fine line between sharing your story and sharing too much personal information. When in doubt, err on the side of less personal information. It's important for us to get to know you. I want to hear all about your accomplishments, and motivators, and promotions, etc! That's what makes you successful and what I want to tell my clients to help you get that job you are dreaming of. However, I do not need to hear about your personal love life and relationship status. I want to be your professional friend, rather than your personal friend, there is a difference. Do your best to remember that.
PS – It's still great to send a thank you letter for anyone who takes the time to meet with you. I bet you made such a great impression that a follow up thank you note will seal the deal and remind them how awesome you are a few days after you met. Email is fine, but a thank you card with a stamp goes much further.