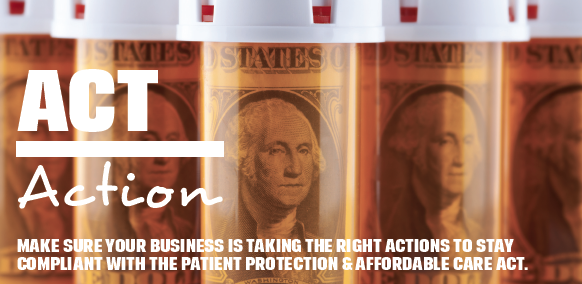 Since being signed into law in 2010, The Patient Protection and Affordable Care Act (PPACA) has been endlessly discussed and debated by everyone — politicians, physicians, patients, pundits — even the Supreme Court. However, the time for debate is over.
That's because, on October 1, 2013, consumers and businesses began enrolling in plans provided through state and national exchanges, ushering in a new healthcare reality. And, on January 1 2015, companies will be subject to penalties for non-compliance under the Act's "employer mandate." Now is the time to act, and Accounting Principals is here to help by giving you a solid understanding of how the PPACA will impact your company and your employees in the months ahead.
What is the employer mandate?
Beginning in 2015, companies with 50 or more "full-time equivalent" employees (those who work 30 hours per week) who do not provide affordable and acceptable health care coverage may be assessed a penalty.
What will it cost?
Companies with more than 50 full-time employees will now be required to provide health insurance to employees or face the following penalties.
• $2,000 (annual) for each employee when no coverage is offered
• $3,000 (annual) for each full-time employee that qualifies for, and claims, a government subsidy when inadequate coverage is offered
What coverage qualifies as "covered"?
To avoid penalties, employers must provide health coverage to 95 percent of their full time employees. Coverage must:
• Provide minimum value (covering 60 percent of the average cost of healthcare)
• Be "affordable" (cannot exceed 9.5 percent of annual household earnings)
How will the act impact the accounting & finance industry?
Approximately 25-30 million people who do not have previous healthcare coverage will gain coverage effective January 1, 2015. With millions of new patients in the healthcare system, the workforce supporting healthcare activities will need to grow as well.
For more information and guidance on how the PPACA will affect your company, and what actions you need to take, contact your local Accounting Principals office and speak to one of our representatives today.