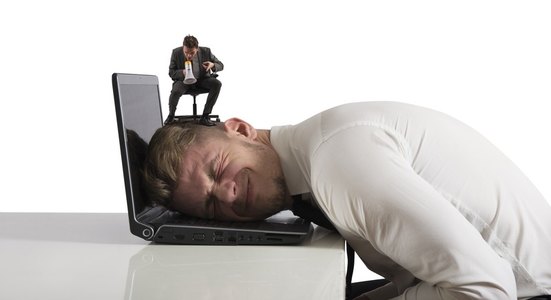 Accountants Need To Be Aware Of Social Media Risks To Their Organization
While conversations on social media can prove valuable, they can also prove risky. That's why it's important for professionals on social media to be aware of the competitive and regulatory limits on what they're discussing. Moreover, they'll need to work with their IT departments to ensure the technologies they're using are secure to avoid divulging sensitive information.
Organizations like the American Institute of Certified Public Accountants are expanding their codes of conduct to address the risks of disclosure that online behavior present.
American Institute of Certified Public Accountants Code of Conduct
• Practice and firm leaders must develop and disseminate information technology (IT) and social media policies for all employees.
• Firms must develop procedures to ensure they follow IRS regulations governing improper disclosure of client information through marketing (i.e., Sec. 7216 requirements) and general aspects of tax practice before the IRS (i.e., the requirements of Circular 230, Regulations Governing Practice Before the Internal Revenue Service (31 C.F.R. Part 10)).
Companywide, senior executives must mandate IT policies that take social media risks into account. These policies should include specific sections on privacy, monitoring, and acceptable use of IT, the Internet, hardware and software. They also need to explicitly outline what is permitted and what is prohibited.
SOCIAL MEDIA POLICY MUSTS
• Regulate access within and beyond the firewall.
• Implement strong IDs and passwords.
• Enforce security when connecting to client networks, including rules for security and encrypted exchange methods.
• Develop discrete policies for the use of social media via LANs, wireless networks and mobile devices.
• Include rules governing personal use of all IT systems and Web- based programs (e.g., Facebook, LinkedIn, et al.).
According to Chavez, finance departments must take special precautions not to compromise security through innocent mistakes.
"There certainly has to be a heightened awareness, especially when you're looking at sending information, tweeting, and posting on Facebook or Instagram," she said.
For instance, "if you're taking a picture inside the workplace to post on Instagram or Snapchat or any of the other popular social- media platforms, there may be numbers posted on a wall behind you that shouldn't be seen by the public. If you have access to people's personal information, it requires a very focused education program within finance and accounting teams because the information is just so sensitive."
So who should train finance's social media users? According to Chavez, companies have a range of options.
"I've seen a successful rollout from individual levels in the finance and accounting department, we've seen it successfully rolled out from human resources as more of a company policy, and we can also see it rolled out successfully from the local manager of that individual department," she said. "Every company has to decide what is the best vehicle to roll that out and enforce that."
"Understanding the audience is crucial to imparting the security message; the Millennial population wants to do a good job, and they want to do the right thing,"Chavez said.
However, explaining the reasoning behind your policies will go along way to ensuring its execution with these younger professionals.
"Baby Boomers and Generation X are inclined to follow the rules," she said. "The Millennial group has shown — and studies have also proven — that they will also follow rules, but they want to know the 'why' behind the rules.
"These members of the team have demonstrated their desire to work within finance and accounting, Taking that desire one step further to apply security practices around social media — they will support it, embrace it and understand the reason behind it."
Summing It Up
Financial information carries its own set of security concerns, and your employees must understand what is appropriate to share on social media and the potential risks of the medium.
Your millennial employees are essential to the success of your social media strategy, and you should tap into their social media skills whenever possible. However, these workers need to understand the specific role that social media plays within your finance department and the pitfalls that may compromise security.