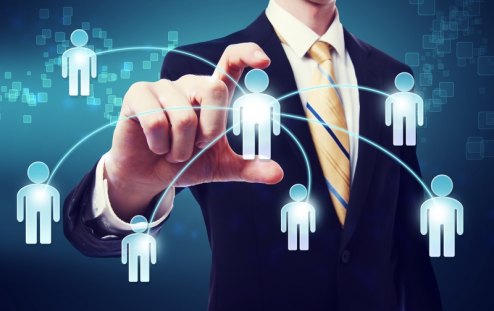 Why Social Media For Accountants Creates Opportunity
Social media has evolved from a forum for sharing personal updates & pictures to a platform for professional collaboration & learning.
Whatever subject piques your interest, there are experts out there on Linkedin, Facebook, Twitter & other outlets waiting to share their knowledge & ready to engage in meaningful collaboration that drives their fields forward.
Accounting & finance experts are no exception, and the most successful professionals and companies in the industry are tapping into the power of social media to advance their careers & organizations.
You can, too.
HOW MUCH ARE THEY USING SOCIAL MEDIA?
According to a recent survey by The SocialCPAs, more than 90 percent of CPAs are active on LinkedIn, while over 75 percent are active on Facebook, roughly 45 percent are active on Twitter and more than 30 percent are active on Google+. The survey also revealed that more than 45 percent of these CPAs spend one to five hours a week on social media — about the same amount of time they spend on traditional networking activities.
WHAT ARE THEY USING IT FOR?
Accounting and finance pros use social media to:
• Discuss new innovations in the field
• Enhance their own professional presence
• Represent the corporation for which they work
• Collaborate within the enterprise
SOCIAL GROUPS ARE A GREAT SOURCE OF KNOWLEDGE FOR YOUR ACCOUNTING & FINANCE DEPARTMENT
Accounting and finance are arcane, detail-driven subjects. Joining groups on LinkedIn and other social platforms is a great way to stay abreast of the latest buzz and new developments in the field. The Big Four firms, flush with leading experts in a range of financial topics, are all active contributors to LinkedIn groups. Without divulging confidential information, users in your organization can ask specific questions about complex topics such as Sarbanes-Oxley or limits on the acceleration of accounting, period.
These groups can provide insights both on core accounting issues and on the finer technical details of financial instruments, making them a valuable resource for professionals.
"Social media for accountants is allowing professionals to consistently upgrade and enhance their skill sets through non-traditional channels because of the immediate access to online tools and apps," said Jodi Chavez, Senior Vice President of Accounting Principals.
"We're hearing that finance and accounting professionals are becoming more skilled, more quickly; they're able to polish their skills more frequently than ever before."
The groups are free to join and the information is instantly available, making these forums an effective way for finance departments to save money and time while bringing their teams up to speed.
"It's having a great impact on our clients because their own workers are upgrading their own skill sets on a weekly, daily or hourly basis, which means they don't have to implement more in-house training or other training programs," Chavez said. "Those [programs] are still very important, but [allowing] employee access to increase their own skill sets has produced more skilled employees."
MANAGING SOCIAL MEDIA ACROSS GENERATIONS
According to Chavez, senior members of finance and accounting teams often have to stretch their own comfort zones to take full advantage of the social media skills that younger employees have to offer.
"I think, sometimes, people are inclined to bundle social media with managing the Millennial generation," Chavez said.
Millennials understand the power of social media, the functions of different social media platforms, and the ways social media can be used to enhance communications, branding and engagement. So, instead of discouraging or banning the use of social media in the workplace, employers should tap into the expertise of Millennials and turn social media into a business asset.
Truly understanding the always-on nature of social media, and the young workers that use it, will pay dividends for senior executives who may not understand the business potential of different platforms.
"We hear a lot that Twitter is a platform that is tied to celebrities," Chavez said. "This got me thinking: How often does that happen?
Do senior executives really believe that Twitter is just about celebrities? If so that's an issue. We need to make sure they're aware that Twitter is just as vital a professional tool as LinkedIn."
Teams that are active on Twitter, LinkedIn and other social platforms tend to work longer hours and stay active beyond the traditional work schedule.
"Personal and social time used to follow an 8 to 5 workday," Chavez said. "Now, social time and work time are blended together from 6 a.m. to midnight. The Baby Boomer generation really needs to under- stand this shift and figure out how to evolve their management skills to maximize productivity."
The fact of that matter is that social media isn't a fad. It's become of the one of the most important forms of networking we can harness in today's professional world.