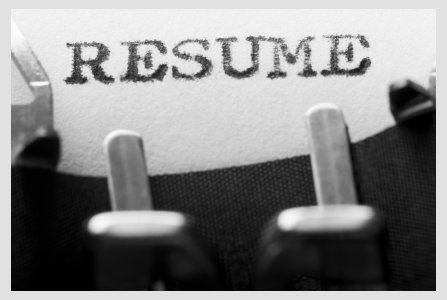 First Impressions Count
When you conduct a job search, your resume is usually a potential employer's first impression of you. Your resume should be an accurate reflection of your work history, educational background and job-related accomplishments and skills.  A professional resume often means the difference between getting an interview or getting lost in the shuffle.
Guidelines for Creating a Professional Resume
The most important aspect of crafting a resume is to be clear and concise in communicating your thoughts while including the relevant details. People can get too caught up trying to make their resume flashy so that it stands out from the crowd, but one of the best things you can do is use a traditional format such as organizing your work history in chronological or functional order. And, as simple as it may sound, lay out your skills in a bulleted list saving additional formatting like bold, italics, or underlining for the "big" stuff, like a job title heading. Last but certainly not least we can't stress enough how important spelling and grammar are: proofread, proofread, proofread!
A Few Final Do's and Don'ts for Your Resume
Do use buzzwords when describing your skills, i.e., project management, database development, systems implementation, etc. Resumes are often scanned into company databases and accessed by key word searches for important skills.
Don't list hobbies and personal information such as family status, health and age. This information is not relevant to your ability or suitability for the position.
Don't try to be clever or humorous in your presentation.
Don't brag. Sell yourself and your skills, but don't come across as overly boastful.
Don't lie, be vague or misrepresent yourself. Employers can easily verify the facts on your resume. Being caught in a compromising situation can prevent you from being selected for the position.
Do keep your resume updated. You never know when a good job opportunity may present itself. There are many available publications which can help you with your resume, your cover letter, and your interviewing skills.