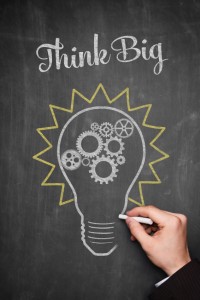 Accounting is a business's lifeblood. On the surface, it may seem like finance is simply crunching numbers to support employer's growth, analytics, and operational objectives.
That's only one part of the equation. Accounting, as a business function, is so much more.
Your team is the one team that sees everything. You have the most accurate and transparent view of your business's health.
Accounting teams — more so than any other business unit — are in a unique position to lead.
The process begins with aligning your unique perspective with top-line business goals. Here are the steps that accounting leaders can follow to push an impactful business agenda.
Step 1: Make the Value Clear
C-suite teams care about top-line metrics. Accountants care about the details. A core challenge that detail oriented professionals typically face is the ability to 'see' the big picture.
When pitching an accounting-driven project, it's important that you communicate the details as well as the big picture. Don't let your brilliant idea become lost in heavy jargon.
You can start by practicing your pitch with sales and marketing teams. Make sure that everyone in the company can understand the P&L value of the initiative that you're pitching.
Step 2: Get Buy-In
A project is much more likely to take off if you have multiple stakeholders backing it. That's why it's so important to share your value proposition from multiple teams.
How will the project you're leading benefit your company's marketing, product, engineering, and sales teams?
Push your accounting agenda by acting as your organization's most influential connector. If you're not sure where to get started, reach out to your sales team for advice — these team members spend their entire careers as 'professional convincers.'
Step 3: Wield Power with Numbers
Numbers are an accounting team's most powerful asset — use them wisely to communicate what's happening behind the scenes at your organization.
Out of anyone, you have the strongest familiarity with three of your company's most important metrics: cost, revenue, and margin.
Add credibility to your accounting agenda by building a tie-in to these core metrics. Show how you're going to cut costs and boost revenue.
Step 4: Recruit Multiple Teams
Great ideas need more than planning — you need the right team to execute your big vision. Look outside your accounting department, and get multiple business functions involved.
The more perspectives you can bring to the table, the more empowered you'll be to complete your project.
There's a caveat to this guideline, however. At all costs, do not loop 30 people into a monster-brainstorming meeting. Your team members are time-strapped. You need to make sure that you make the most of every minute spent together.
With 'too many cooks in the kitchen,' you'll struggle to get anything done. Streamline your meetings to bare-bones personnel.
Final Thoughts
Lead through influence. You are in a strong position to pitch solutions to help grow your business's bottom line. Think like you're selling, but stay grounded in your numbers — the combination will be powerful. Most importantly, be sure that you have a strong team that is ready to back you up and drive results! We can help. Contact your local office today to see how we can connect you with the right talent for your team.