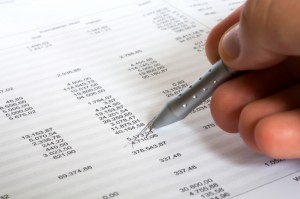 An audit can be nerve-wracking for the most diligent of accounting teams—especially when there are cross-functional stakeholders involved in the process. Oftentimes, audits can catch your company by surprise, even if you're keeping great records and fully prepared.
Record-keeping is only the first step to successfully navigate an audit. As an accountant, you probably know your company—inside and out. To the casual observer—and even your CEO— it can be intimidating to have an auditor in your building, peering over your shoulder.
Preparing for an audit is equal parts emotional and logistical. Here are the most important steps for your organization to take:
Step 1: Educate Internal Stakeholders
As an accountant, you've probably been through many audits—you're prepared. To your CEO, CMO, and CIO, however, audits are unfamiliar territory. Don't let them hang in the dark, wondering what's going on. Start the process with a team meeting to educate everyone about what's going on.
It's important to reinforce your accounting team's leadership in navigating this process. The CEO may naturally want to stay involved—and she should rightfully be looped in. Remember, however, that accountants speak the language of other accountants. It is absolutely critical that your company's accounting team takes charge.
Step 2: Develop a Workflow
Auditors are the opposite of your adversaries. They're looking to work with your team to reach a common objective—as quickly as possible. That's why it's important to welcome your auditor as part of your organization.
Work together to establish common timelines and milestones. You can even lighten the situation by taking your auditor out to lunch.
At the end of the day, you both want to land on the same side of the fence. The more you work together, the easier this process will be.
Step 3: Create an Internal Team
If you've received an audit letter from the IRS, you should immediately assemble an internal team. The process of navigating an audit can be stressful—on top of your daily activities. It may be worthwhile to hire a temp within your organization to make sure that other critical business functions keep going.
Make sure that all team members are alert, prepared with the information they need, and ready to respond to any and all audit needs—as quickly as possible. The better prepared your team is to move forward, the sooner this process will come to an end.
Step 4: Prep for the Field Audit
The field audit may last from one day to multiple weeks. During this time, the auditor will be on site to evaluate key business processes, accounting procedures, and business records—the auditor may need to interview department heads or employees within your organization.
Make sure that everyone at your organization is prepared and ready to answer these questions honestly and openly. Guide fellow team members through this process—with the understanding that they may be uncomfortable and even scared.
Final Thoughts: Communication Is Key
With well-defined communication protocols and feedback loops. your team will be fully prepared. As focused as you are on numbers, make sure that you develop a plan for your company's people too. Reinforce that no matter what, you'll get through it together—pain free.
For more insight, contact your local Accounting Principals office today!