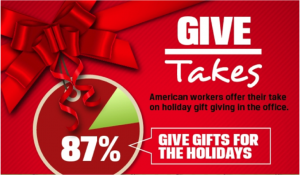 The holiday season is a time for giving gifts. Unfortunately, when it comes to figuring out what to buy your co-workers, it can also give you a headache.
If you need some holiday shopping guidance, check out our infographic below.

Embed our infographic on your site using the embed code below!