Still haven't begun your holiday shopping?  Luckily, we've taken some time to do a little research for you.  We polled our office and scoured the web to find out what gifts your colleagues really want.  With only a handful of days left before everyone leaves on their vacations there's no time to waste!  Here are the gifts topping our list this year: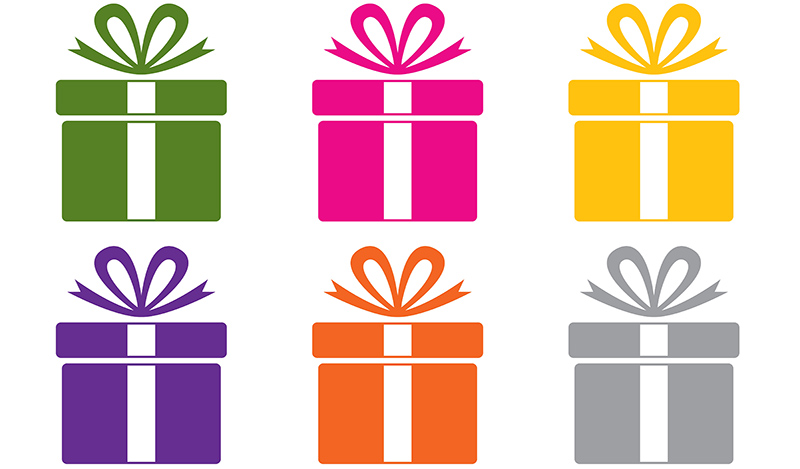 Gift Cards- As we know from a recent Accounting Principals survey, gift cards are at the top of our colleagues list.  Lucky for you they're easy to buy and they allow the recipient to choose exactly what they want.  We tend to like cards from Amazon, American Express, and Target, but every major retailer offers them so you're free to choose what suits your co-worker's needs.  Best of all, they can be emailed, making them the most convenient option if you're truly ordering last minute.
Calendars– Nothing makes a New Year more fun than a fabulous calendar.  Our office gets very excited about these organizational tools.  In fact, we're constantly trying to discern which calendars are most creative and functional.  After a lot of debate we've chosen a few favorites.  Topping our list are personalized calendars by Erin Condren, the gigantic and contemporary Stendig wall calendar, the surprisingly affordable and luxurious Papyrus calendar (we have one in Accounting Principals' lime green), and the informative and artistic Studio Hinrichs typography calendar.
Shaving Kits- If there's one thing that the gentlemen in our office unanimously agree on, it's that shaving is a pain.  But if you have to do it you may as well do it in style.  That's why The Art of Shaving kits are the perfect present for the guy-on-the-go.  Although all of the kits are reportedly great, the "Sandalwood" scent seems to get especially high marks.
Candy- Or more specifically peppermint bark, is always warmly received!  Our favorite options come from Williams & Sonoma, Crate & Barrel, and Saks Fifth Avenue.  And, as an added bonus, all three sites are currently offering free shipping promotions.
Popcorn- Yep, you heard us, we actually like to get popcorn as a gift.  But not just any popcorn, we're talking about Sriracha popcorn, or as we affectionately call it, "rooster sauce popcorn".   We pour Sriracha over just about everything, so it was a matter of time until we added it to popcorn.  Luckily, Perpetual Kid did it for us, and all for the bargain price of $6.99.
Phone Chargers–  Insuring your smartphone has a charge is a top priority in today's data driven world.  Lucky for us, phone chargers no longer have to be bland and boring!  J. Crew has created portable iPhone chargers that are actually attractive for only $40.  They come in a variety of cool (we promise) patterns for both men and women who take their smart phones seriously.
Candles– At Accounting Principals we know that ambiance matters.  Part of setting the scene for a good get-together or even a night of relaxation is having the proper scent.  Our undoubted favorite to give and receive is the Volcano candle.  They come in a variety of color options, last forever, and can make an entire room smell delightful in five minutes.  Best of all, they're available at any Anthropoligie store.
Happy Holidays from Accounting Principals!  Do you have any additional gift suggestions?  If so, leave them as a comment below.