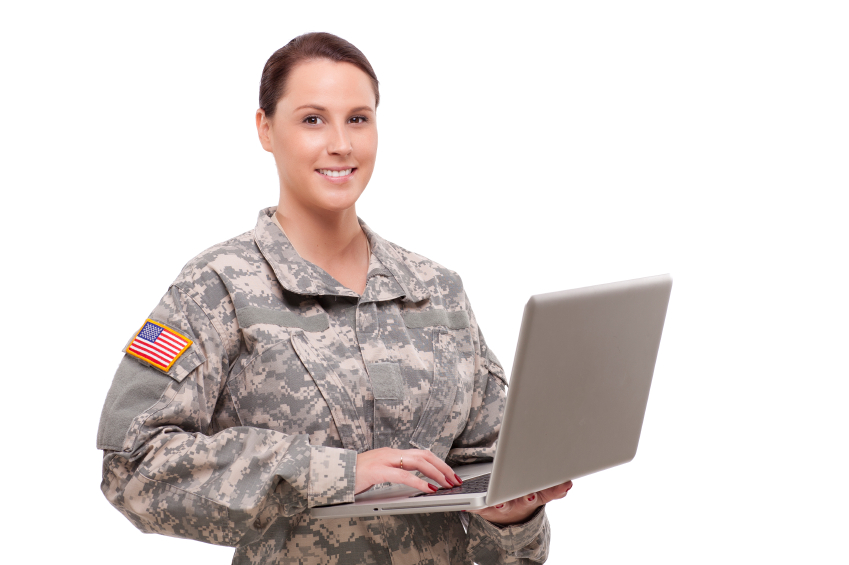 Making the transition from military personnel to accounting and finance professional can be quite the challenge. Unfortunately, many employers outweigh the so-called "risks" of hiring a veteran with the many benefits. Finding an employer that can appreciate your experiences can be tough.
Veterans who have served any time since September 2001 are facing an unemployment rate of 12.7%. (Labor Department)
Don't be part of this statistic! You've got the experiences and skills to secure interviews and get exactly the job you're looking for. With some good branding, you'll be an accounting and finance professional in no time.
Here are our job search tips specifically for veterans.
Plan it out.
Before beginning your career, it's important to narrow it down. First decide where you want to live. Odds are, you've moved around a lot in your time of service. Where do you see yourself settling down? What specific job in this field are you looking for? Our infographic can help.
Refresh.
It's probably been awhile since your last interview. Before beginning your job search, brush up on your interviewing skills, spend some quality time with your resume, and catch up on current technology. Social media is a huge player in the job search game. Are you using your Twitter and LinkedIn to properly market yourself?
Network.
Connect with other veterans that can help you in your job search. Take some people out for coffee and pick their brains. One of your connections is bound to get you at least one job interview. Make new connections by following veteran hashtags on social media and joining veteran groups on LinkedIn.
Relate.
What is your MOS? Find a way to explain the value of your experiences in the military to accounting and finance. What did you do for your country that you can do for this employer? What skills do you have that made you good at your job in the military? Finding a position that is similar to your military position will work to your advantage.
Be a storyteller.
Tell military stories to convey your strengths. Come up with a mental list of go-to stories that show who you are as a person and what type of worker you are. These stories could give you a huge advantage over other candidates. Leadership skills, discipline skills, and technical skills have all been learned in the military. Recall situations you were faced with that can prove that you possess these skills.
We can help!
Contact your local Accounting Principals branch and see what a recruiter can do for you.
Thank you for serving our country and best of luck in your job search!