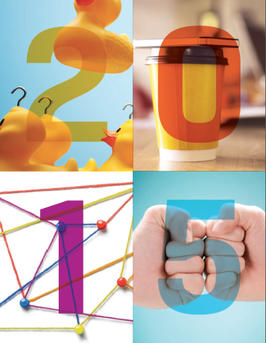 Hiring Beyond Accounting Salaries: Possessing The Right Mix
With the market for accounting and finance talent more competitive than ever, it is important to know what to pay your people — but just as important to understand that their true value goes beyond their compensation. The right combination of expertise, soft skills and cultural attributes can be the equation for long-lasting success for your accounting and finance teams.
The best candidates not only have the technical skills required for the job, but also possess the right mix of social and professional characteristics necessary to move an organization forward from a holistic perspective — adding a diversity of thought, experiences, and viewpoints.
To successfully attract and engage this top talent, you need more than a list of accounting salaries. Trends show that companies with the most effective recruiting and retention strategies are those that take a more universal look at the process by considering things like social media, generational differences, cultural fit and work/life balance.
However, identifying the talent that improves your organization's operational and cultural performance is only part of the struggle. You must also offer appropriate compensation and opportunities for training, advancement and enrichment. After all, once you've invested so much in searching for the perfect employees, it is important to retain them.

Skilled positions want more
Over the next few weeks, we will be highlighting various positions and what skills your organization should be looking for in a candidate to not only bring them onto your team, but to keep them there. Positions will include:
Tax Manager Job Description– Manages department responsible for preparation of State, Federal, and local tax returns. Manages the tax accounting staff and requires a bachelor's degree in a related area and at least 7 years of experience in the field. Leads and directs the work of others.
Payroll Specialist Job Description– Inputs data from time sheets, production records, or individual time cards to computerized payroll system. Requires a high school diploma or its equivalent with 0-3 years of experience in the field or in a related area.
Staff Accountant Job Description- Assists senior accountants in the research and preparation for audits, projects, and taxes. Typically has 1-3 years of experience.
Accounts Payable Job Description– Supervises and coordinates accounts payable activities including processing and payment of invoice and proper filing and storage of records. Requires a high school diploma or its equivalent with 0-2 years of experience in the field or in a related area.
Financial Analyst Job Description– Analyzes past and present financial data of an organization and estimates future revenues and expenditures, applying principles of finance. Requires a bachelor's degree and 0-2 years of experience in the field or in a related area.
At Accounting Principals, we are the resource for up-to-date salary figures and compensation trends that employers throughout the U.S. rely on. We balance this with the consultative advice you need to hire and retain top accounting and finance professionals. Now, more than ever, employers need a more strategic approach to hiring and retaining these professionals.
Go Beyond The Salary
Our 2015 Salary Guide goes beyond the numbers to help employers do more than offer a decent salary. Get a better understanding of what these professionals are looking for in a job. Request your free copy here!