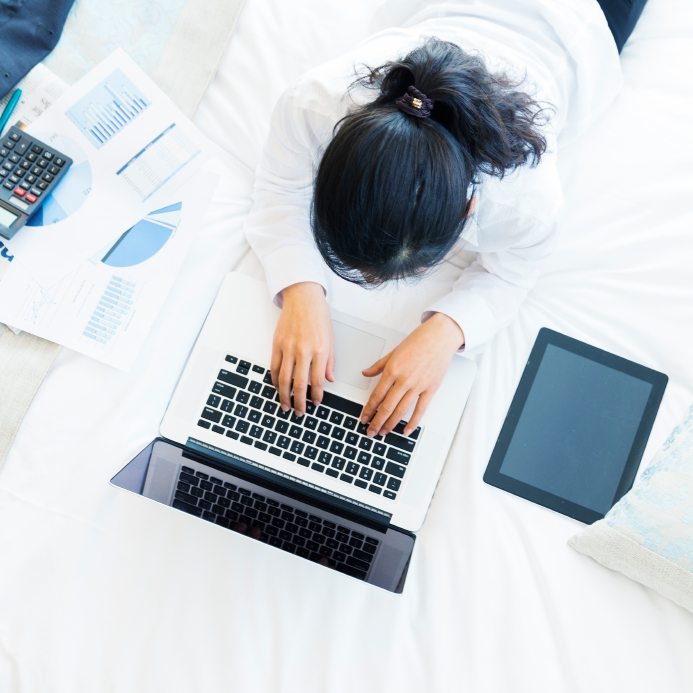 Accounting Skills – Which are the Most Important?
The job market for accounting professionals is hot. But if you want to land the best jobs, you need to demonstrate the in-demand accounting skills that make you the perfect fit. It's not all about technical accounting skills. Accounting managers can teach good people the basics of Excel, bank reconciliations, and software, but accounting soft skills may be more elusive. To ensure you've always got options, these are the top accounting skills you need to master:
Information Technology
Digital Competency
Communication
Decision Making
Conscientiousness
Being a Team Player
Customer Service
Digital Skills for Accountants
Employers today are less concerned with how fast you wield a 10-key than they are with your knowledge of accounting systems, such as QuickBooks or Xero for small business or Sage, Oracle or SAP for big industry. Advanced Excel skills for accountants are also in demand, as accountants use spreadsheets in virtually every position, in every industry.
Experience working with a particular product is great, but the ability to adapt to various software and systems demonstrates flexibility and technological aptitude.
Basic Excel Skills for Accountants
1. Presentation and Formatting
If you're sharing your spreadsheet with someone, it's important that all of the information is easy to digest and understand. Formatting the cells using colors, or font variations (bold, italic, etc.) can help communicate what you're trying to express. For example, a conditional format could be applied to highlight all negative numbers in red, and highlight positive numbers in green.
2. Utilize VLOOOKUPs
VLOOKUPs make finding specific data very simple. In the event that you need to pull all the entries (from one or more spreadsheets) that contain a specific piece of data, this is the tool that should be used.
3. Data Manipulation
Having all the data in a spreadsheet is only the first step. An excellent accountant knows how to filter and sort any set of data to prepare a simple yet informative report without any unnecessary clutter.
Business Intelligence to Provide Actionable Advice
The ability to produce timely and accurate numbers is of course one of the most important skills for accountants to have. The real skill lies in being able to analyze financial data to uncover business trends and opportunities. The most sought-after accounting and finance professionals aggregate their knowledge of the company to turn financial data into actionable advice.
Communication is an Important Accounting Soft Skill
Business intelligence is useless if it can't be clearly and concisely communicated to colleagues, clients, and regulators. Effective communication, both verbal and written, is in demand, particularly at a time when some experts believe texting and email have eroded interpersonal communication skills.
Decisiveness is Key to Success
You know those perfect accounting records, where every piece of information you need is at your fingertips and every transaction is straightforward? Those only exist in textbooks. In the real world, accounting professionals deal with vague information and imprecise scenarios on a regular basis. The ability to find and interpret data to support well thought-out decisions is highly desirable in accountants.
Lenders, CFOs, and other stakeholders use accounting information to make decisions, so the people preparing those records need to know how to ask questions and gather facts to support those important decisions.
Conscientiousness is Another Important Soft Skill for Accounting
Accountants handle sensitive information, so they need to be conscientious and trustworthy. You may handle confidential financial records or salary information. Bosses need to know that you can be counted on to keep information private.
A tendency toward perfectionism is also a desirable accountant trait. You will be counted on to perform a thorough self-review of all work before submission. After all, your work could involve millions of dollars. If your conclusions aren't 100 percent accurate, the repercussions could be disastrous.
Being a Team Player
The stereotypical image of an introverted, workaholic accountant spending all day socializing with an adding machine is a thing of the past. These days, accounting is very team oriented. Whether you're working with an accounting department to prepare financial statements or spending a significant amount of time face-to-face with clients, the ability to show respect for others and work towards consensus is crucial.
Final Thoughts on the Top Accounting Skills Required for Success
Accounting is a diverse field with virtually unlimited options. Technical skills are essential, but the ability to synthesize data and communicate with others may be even more important. Get a clear understanding of what employers are looking for and think about how your skills are a match for their needs. Then, you'll be better equipped to land the job that is the best fit for you.
Ready for your next position? Browse all Accounting Job openings today!