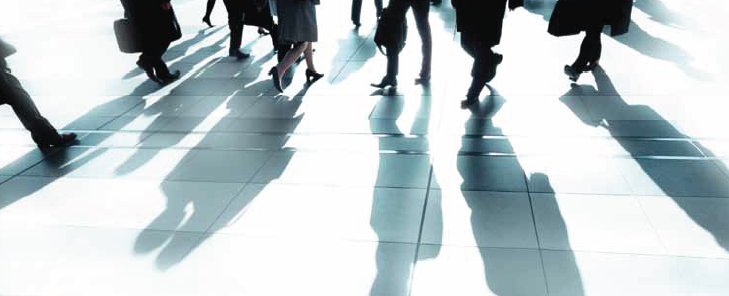 With companies expecting hiring to exceed last year's by double digits, winning the war for talent is at the top of every organization's list of priorities for growth.  Let us tell you about what you need to know about understanding and wooing top talent for your organization.
Talent Overflow? But Look at the Unemployment Numbers!
As of March, 2013 the BLS reported an unemployment rate of 7.7%.  The situation is indeed critical, however, what isn't clearly spelled out is that the percentage of college degreed, qualified professionals searching for jobs has been decreasing steadily – from 4.2% in January of 2012 to 3.8% as of March 2013. Within this subset of the unemployed, there is little or no unemployment.
A recent national survey of more than 250 Accounting Principals clients revealed that 92% of employers plan to increase or maintain their headcount in 2013.  This trend towards growth coupled with the extremely low unemployment rate amongst degreed professionals means your next staffing accountant, financial analyst or CFO may be hard to come by.
How to Attract Top Talent
The first step to attracting top talent is knowing who they are and what makes them tick.   For the first time in our history today's work force spans three and four generations, all with disparate perspectives, goals and needs to thrive.  Understanding these groups and how to offer them a work environment where they can thrive is key.
The One That Started it All – The Traditionalists
Born 1925-1945, Traditionalists have an expansive historical perspective on business and their organizations' evolution.  Committed and loyal, Traditionalists often work for the same organization for 20 years or more. They are typically cautious of technology but carry experience-rich resumes and expect respect for their hard work and extensive knowledge.
The Boomers
Born 1946-1964, and comprising approximately 42% of today's workforce, Baby Boomers are the over-achievers of the labor market. Adept with technology and unparalleled in the ability to manage people and priorities, Boomers thrive on the 60+ hour workweek.  Like Traditionalists, the perks of the position matter; titles and authority, association memberships and the opportunity to work alongside strong leaders is key in attracting and keeping these top performers. Boomers look for financial stable organizations with robust benefits and retirement plans. Paid association fees, strong medical benefits and exposure to senior management are key factors in keeping Boomers satisfied.
The Counterculture – Generation X
Born between 1965-1979, Gen-Xers are aggressively making their way up the corporate ladder but are determined not to follow in their parents' footsteps allowing their career to overshadow time for themselves and their families. For Gen-Xers maintaining work/life balance is paramount and efficiency is their key to success. Confident, driven and tech savvy they demand current technology, flexible work schedules and telecommuting to allow them to maintain their work and lifestyle goals and will not hesitate to change organizations in order to fulfill those goals if needed. Added opportunities to improve retention include gym memberships, management training programs and importance on valuing PTO and family.
Generation Y – The "Y"-Nots
Born 1980-2000 and just starting their careers, the Gen-Ys were born into a technologically mobile society. They maintain a continuous, free-flowing connection through social networks documenting and crowd sourcing on a personal and professional level.  Not surprisingly, they prefer team building and brainstorming when developing new ideas and problem solving. Gen-Y's place extreme value on education and look for companies that offer tuition reimbursement. Additional incentives include offering a team-oriented environment; a community oriented corporate culture as well as health and fitness perks.
Multigenerational Complications
All of these generations under one roof create confusion and tension for employers managing their workforce. There is great value in the knowledge, experience, drive and creativity of each group. Understanding how to effectively manage, recruit and retain each group is critical for companies to continue to grow.
Attraction and Retention
To attract top candidates, you must speak their language in the forum where they communicate.  More importantly, in order to keep top talent you must continually engage with them. In today's day and age that means a heavy involvement in social media.
Last year, JobVite reported that 88% of all job seekers have at least one social networking profile, 64% have two profiles and 44% have three. Of those job seekers, 85% are on Facebook, 44% on LinkedIn and 51% tweet. Additionally, JobVite reported that one in six Americans found their last job through an online social network, a trend that is slowly sending the job boards the way of the print ad.
This instant, real-time accessibility works both ways – putting the pressure on companies to develop and promote themselves via these platforms to capture the interest of highly sought-after talent.  Knowing where your audience is and what drives them will give companies a leg up on capturing the right resources to keep their organization growing.
Do you have an impressive online presence? If you were job seeking, where would you go first? If you were a major corporation, where would you look for top talent?