Let's be honest, Chicago is a really cool city. The Magnificent Mile, world-class architecture, amazing food and a friendly populace lend credence to Sinatra's idea that "My kind of town, Chicago is." But with all of the exciting things to see and do, how is the job market for the people living there?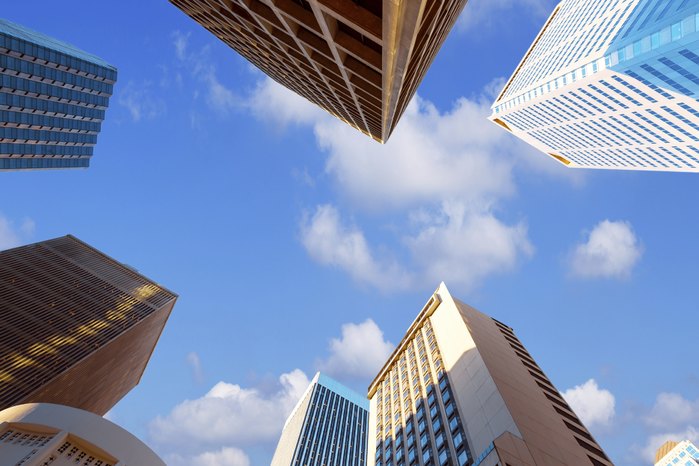 The Chicago job market is doing quite well according to the most recent Bureau of Labor Statistics (BLS) Report.  The city's unemployment rate is 6.3%, slightly above the national 6.1% average, but still better than many other cities.  The BLS numbers for August show that the Chicago area (including Joliet and Naperville) employed 4,510,600 people, up 38,300 from the same time last year. In fact, the Chicago area has recorded an addition of at least 21,000 jobs year over year since 2010.
Professional and Business Services vs. Financial Activities
Chicago's professional and business services sector saw the largest year-over-year increase, with 18,600 jobs added. This sector has added more than 13,000 jobs each month since June 2010.  While the business sector steadily increases employment numbers, the financial activities sector, which comprises finance, insurance and real estate, lost 1,300 jobs or 0.4% from the same time last year.
With the regulations of the Dodd-Frank Act going into effect around the corner, the finance and insurance industries should see rising employment numbers in the near future. It is estimated that millions of man hours may be needed as banks incorporate the auditing requirements of this financial reform act.
Real estate is making a comeback, so this sector should see gradual increases as the industry continues to slowly recover from the recession.
"The real estate hiring market is really coming back. For a while we had zero job requirements in this industry, but we have definitely seen an upturn over the past few months" says Erin Coleman, Business Development Manager at Accounting Principals.
Accounting roles are also in demand according to Coleman. "We are seeing a large influx of job orders for accounts payable positions. These include everything from clerks to accountants. We are seeing these requests across all business industries," she says.
Leisure and Hospitality
The number of jobs in Chicago's leisure and hospitality sector increased by 1.3% year over year.  5,900 jobs were added, continuing the upward hiring trend seen since 2010. Chicago had a record-breaking number of visitors during the summer of 2014, and the city's popularity for business and vacation travel should keep job growth on the rise.
Government, Education and Health Services
Government in Chicago grew by 0.7% year over year and added nearly 4,000 jobs. This increase falls in line with the growth trend for this sector, which has registered employment gains of more than 1,500 since November 2013. Chicago's government job growth surpassed the national average of 0.2% growth in this sector. Likewise, education and health services in the metro area gained 3,400 jobs year over year indicating that employment in the public sector continues to thrive.
What we are seeing…
The positive employment gains in Chicagoland demonstrate that the local economy continues to improve.  The national unemployment rate just reached a six-year low, and with that, more people are finding career positions. However, companies need to be aware that this is a candidate-driven market, and hiring the right accounting and finance talent may be challenging. That's when firms like Accounting Principals can step in and help employers find the best candidates in such a competitive environment.
Looking for opportunities in the Chicago area?