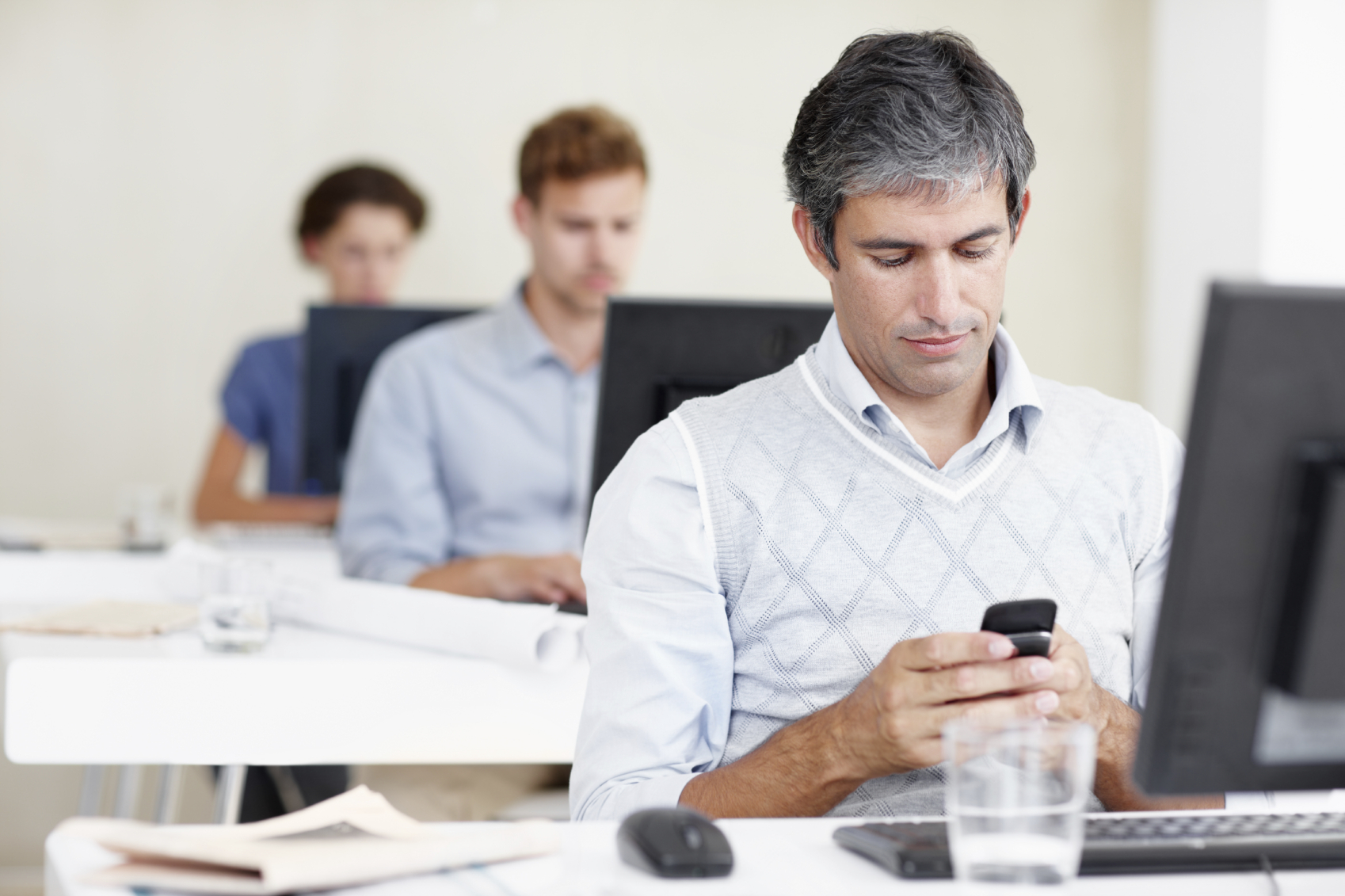 A recent Gallup study on the State of the Global Workplace revealed that only 180 million people in the countries studied are fully committed to their jobs and making contributions to their organizations. Gallup states that 63% of employees worldwide are "not engaged," meaning they aren't motivated or willing to make an effort in organizational goals or outcomes. 24% are "actively disengaged," which means they are unproductive and unhappy in their work environment and will most likely share that negativity with coworkers. This leaves only 13% of employees worldwide that are actually engaged in their work.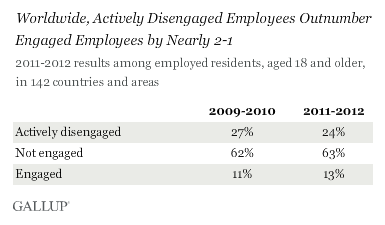 Although the number of engaged employees has increased by 2%, the amount of disengaged employees in the global workplace will continue to prevent global economic gains.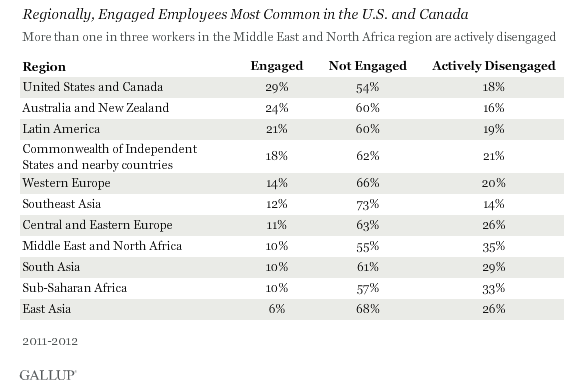 Because of these numbers, it is crucial that business leaders make an effort to actively engage their employees in order for a company  (and country) to grow. Here are a few tips to help with employee engagement.
Give kudos.
Take the time to recognize a job well done. Giving praise for small jobs will make employees want to work harder on larger jobs.
Listen.
Make time for one-on-one meetings and actively listen to employees. Make it a point to never miss or reschedule one-on-one meetings. These meetings should be just as important as any other.
Ask for help.
Although you may be able to handle every task on your own, make it a point to ask for help. Show employees that they are needed.
Act fast.
In the event of a crisis in the office, act quickly. If an employee has violated a policy or mistreated another employee, act quickly to resolve the issue. Show employees that you're willing to stand up for them.
Ask for suggestions.
Although you are the leader, it is important to show others that their opinions matter. Show that anyone is capable of making improvements and changes.
Admit when you're wrong.
Missed a meeting? Accidentally assigned a task to two employees? Don't try to cover up or justify your mistake. No one is perfect. Show your employees that you are a real person.
Be clear.
When you want something, be specific. Tell your employees exactly what you want. When given a specific list of tasks, employees are more likely to actively engage in the project.
Say Thanks.
Although this may seem obvious, many leaders forget. Everyone appreciates a genuine thank you. Show your employees that you appreciate all of the hard work that they do for your team.
Looking for new talent in your office? Contact your local Accounting Principals branch to find a new member for your team!