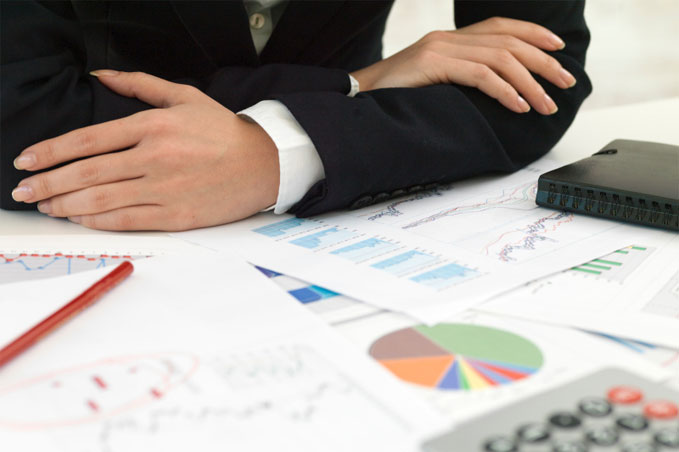 Until recently, finance and accounting systems have varied between companies. Globalization, however, has pushed for the inevitable – with more businesses engaging in international activity, the need for consolidated accounting systems is stronger than ever.
Globalization, the Sarbanes-Oxley Act, and the SEC adoption of international standards has been placing pressure on the U.S. and other countries to close gaps between International Financial Reporting Systems (IFRS) and the U.S. Generally Accepted Accounting Principles (GAAP).
Education is half the battle for completing this transition successfully. Whether you operate in public or private accounting, teach yourself and your accounting team what your company needs to know to navigate this financial labyrinth. Here are five resources to help you along the way: 
The Impact Of Combining The U.S. GAAP And IFRS
(Source: Investopedia)
This article walks through the impact of GAAP to IFRS transitions on financial reporting, corporate management, investors, stock markets, accounting professionals, and accounting software setters. You'll also learn about arguments – for and against – the transition as well as research about quality standards
US GAAP Convergence & IFRS Knowledge Center
(Source: PricewaterhouseCooopers (PwC))
The PwC has assembled a comprehensive knowledge center with a video series and collection of reports that detail steps that accounting professionals can take to navigate a transition in financial systems. There is also a newsletter available for accounting professionals to receive regular updates on the U.S. GAAP convergence process.
IFRS GAAP Comparison Publications
(Source: KPMG)
KPMG has put together several e-guides to help accounting professionals understand the differences between IFRS and accounting principles that are accepted in specific countries. The reports will teach readers how to recognize, measure, and present differences. The most recent report was released in November 2013 and focuses on a direct comparison between IFRS and U.S. GAAP.
Comparison of U.S. GAAP and IFRS
(Source: Grant Thornton)
This whitepaper is designed to help accounting professionals understand the major similarities and differences between U.S. GAAP and IFRS. The comparison only covers the differences that Grant Thornton believes to be encountered by accounting professionals in everyday business. This resource will help audiences distill complex details into their most important components.
Work Plan for the Consideration of Incorporating International Financial Reporting Standards into the Financial Reporting System for U.S. Insurers
(Source: SEC)
In July 2012, the SEC released its final staff report that reviews its Work Plan for global accounting standards. The Work Plan is not designed to provide an answer to the philosophical question of whether transitioning to IFRS is in the best interest of the U.S. securities markets. Rather, the guide walks through tactical and logistical considerations for the transition.
Final Thoughts
There is no cookie-cutter, one-size-fits-all approach for the transition. Organizations need to compare notes, navigate nuances, and adopt the best strategy that is right for their account teams and operations. What has your organization learned, and how is that knowledge evolving your workplace? Share your thoughts in the comments section below. We also invite you to subscribe by e-mail, and join us in the ongoing conversation.