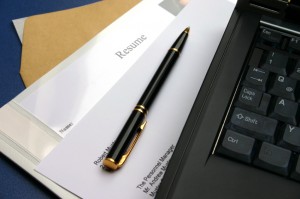 Cover letters are often overlooked; many people are under the mistaken assumption that they aren't even needed anymore. I've heard some employers say they don't even look at them — yet I've heard others say they wouldn't even consider a candidate without one. Why take that risk? Add your cover letter to every resume you send out.
After spending hours crafting the perfect resume, do you type up a quick cover letter and send it off? Do you have one cover letter template and just change the contact info for each job? If so, you're missing out on a valuable opportunity to seize a recruiter's attention and get them excited about moving on to your resume. Before you send another tired cover letter that fails to invoke curiosity, consider what employers are looking for in your cover letter.
Cover letters are useful in that they serve as the introduction that causes a potential employer to consider your qualifications. A cover letter gives a brief overview of your career history — the resume is your career blueprint. The following four points that should be in your cover letter are put in slightly silly terms, but that only makes my illustration universal:
This is who I know
If someone referred you for the job, the first paragraph of your cover letter is the time to mention it. Having a referral can be one of your greatest advantages when applying for a job because hiring managers feel more confident hiring someone who already has a connection to the company.
If you have a name to drop, the first sentence is a great spot to drop it: "Sonia Smith in your accounts payable department suggested I submit my resume for this potential job opening for Accounts Payable Manager. She and I worked together at ABC & Company in the accounting department and she can be included as a reference of the performance of my work.
Explain how you know the referral source. If you've worked or volunteered together in the past, the referral will carry more weight than if you just met at a networking event. Be sure to ask permission before using that person's name, so they're not caught off guard when the hiring manager follows up.
This is who I am
Whenever possible, address your letter to a person, not just "Hiring Manager" or worse, "To Whom It May Concern." The company may not provide a contact name in the job ad, so you'll need to use your investigative skills to find the right person. Try calling the company and asking the receptionist, using Google or searching LinkedIn. If you still can't find the name of the hiring manager for that position, address your cover letter to the head of the department. When you catch that person's attention, they'll be sure it get your resume and cover letter into the right hands.
Whatever you do, be sure to spell the person's name correctly. Misspelling a name is worse than having no name at all, as it demonstrates you lack attention to detail.
Make them remember you. "With over 15 years' experience in accounts payable and receivable at a high-end luggage company, I know my expertise will make a strong contribution to your luxury sportswear organization. Additionally, my earlier experience at Prada International adds to my knowledge of this unique industry."

Tweet This: BLOG | How to write an impeccable cover letter via @acctprincipals: https://acctprin.us/2LbxNqB
This is what I can do
What are your professional objectives? If your experience isn't directly related to the position you're applying for, let the reader know why you're looking to make a change or take your career to the next level. Don't make it all about you, though. Let the hiring manager know how your experience will serve them.
Demonstrate your knowledge of the company by mentioning something that is not common knowledge. Do research that goes beyond looking at the company website to show you are deeply interested in the company and its achievements.
Demonstrate confidence and ambition, but don't come off as arrogant. Most hiring decisions are based not on experience alone, but on a combination of technical and soft skills, including personality, fit with company culture, and attitude. Make sure your cover letter shows a positive attitude and desire to be a team player.
"Our company's AP/AR tracking system was antiquated and faulty. I successfully integrated a new software system that managed the company's accounts, vendors, payments, invoices, billing arrangements and more. This reduced labor time and saved the company thousands in bank fees and missing invoices. I was given a bonus for this six-month project."
This is what I want
Your resume is a list of skills so there is no need to reiterate them in your cover letter. Instead, use the second paragraph of your resume to demonstrate how your skills and experience apply to key requirements listed in the job ad. Does the job ad mention the employer is looking for someone experienced with fund accounting or a certain software program? Mention how many years you've been working with both in your cover letter.
"I know my experience would be a great match for the open position of Accounts Payable Manager. My leadership experience speaks for itself. I've attached my resume for your review and would love to come in and discuss this position with you. Will you be available next week?"
See how succinct this is? Your cover letter should never be more than one page, and no more than four or five paragraphs max. With those size constrictions, you need to make sure that every word is there for a reason. Don't ramble on, but think of the cover letter as an opportunity to dazzle your future employer in one page.
Often, a cover letter can be difficult to write because you aren't sure exactly how to say what should be stated. But if you start here, and remember these four basic points, you have a framework to build on. You can flesh out these four points with a few extra sentences but still keep your cover letter to one page. After you write it, have a grammar-obsessed friend proofread it for you. Use your cover letter to introduce yourself to the reader, and the resume to be your sales tool.
If you are still struggling with your cover letter, consider having an executive resume writer craft it for you. It's a small investment that will save you hours of head-scratching or frustration. You will soon be on your way to getting the dream job you want!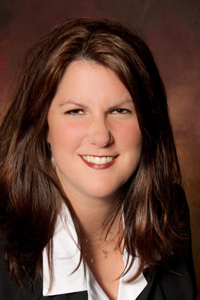 Erin Kennedy, MCD, CMRW, CPRW, BS/HR
Erin Kennedy is a Certified Master & Executive Resume Writer/Career Consultant, and the President of Professional Resume Services, Inc. She is a nationally published writer and contributor of 14+ best-selling career books and has written hundreds of career-related articles. Erin is a member of Career Directors International (CDI), National Resume Writers Association (NRWA), Professional Association of Resume Writers (PARW), and Career Thought Leaders (CTL), Erin also sits on CDI's Credentialing Committee for certification candidates and serves as a Mentor for CDI's Member Mentoring Committee. Erin has written thousands of resumes for executives and professionals.
http://exclusive-executive-resumes.com