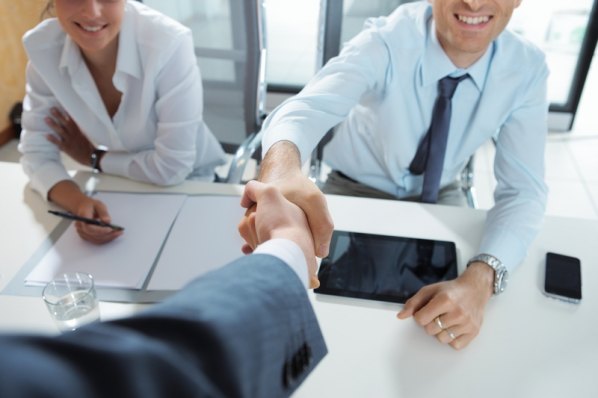 Fundamental Shift In A Candidate Driven Market
It's no secret that the more experience and knowledge you gain within your Accounting career, the more attractive you become to companies looking to hire.  As of late, our offices across the country have seen a marked increase in the number of businesses with open accounting positions and those hiring managers are having a much more difficult time finding new, qualified talent.  As the demand for this top talent increases, some businesses are going to extreme lengths to retain their experienced professionals and some are seeing significant turnover for the first time in years.  How is your company responding to these changes in the market?
In our latest discussion, Deborah Cash for Accounting Principals Triad Market (Greensboro, Winston-Salem & High Point, NC) highlights some insights and tips for when it's time to fire your boss in a job seeker's market.
Opportunities and Challenges for Our Professionals
For the first time since 2008, we are entering a 'candidate driven market'. There is a shortage of skilled and degreed professionals in the market and many employers have not prepared for the shift.  So what does this mean for you and your career as an accounting professional?  Many professionals are seeing new and exciting career opportunities advertised, and have decided that this is the time to evaluate their career goals, accomplishments and compensation.
Is It Time For A Raise?
If you're happy with your current company and position, but you feel you might be under compensated given the changes in the market, the best solution is to take an honest 'inventory' assessment.   Look critically at the specific skills and credentials that you currently offer to your company.  Are these skills that are in demand within the market?  How have you contributed to your organization's success?  Have you taken on additional responsibility? What are the projects or processes have you participated in?  Be specific on how success in these areas was measured – Did you save the company time or money?  What was the benefit to your team, department or organization?
If it is time for the big conversation to fire your boss, be prepared!  Ask your boss to please schedule some time to speak with you and help with your career development within the company.  You will need their assessment of how you are doing and where they view your accomplishments before presenting yours.  If both your assessments line up, then it's likely a good time to ask for a raise.  So what happens if your boss has a different view of your skills, experience and contributions?  Be open to constructive criticism and take the time to determine together, what you need to do to meet their expectations.  Hopefully they're invested in your future success and will help you get there.
When Is It Time To Consider Moving On?
Rarely is a job move just about compensation.  Searching, interviewing and landing a new position is a time consuming and emotional process.  This should be a well thought out, deliberate decision to fire your boss. It's very important to consider not only the 'WHY' behind your desire to leave, but also the 'WHAT' you are looking for so you can determine if the positions and companies you are considering will meet your needs.
When you are deciding if it is time to move on, consider these things in your current and next position:
Position title and responsibilities – Are you looking for a broader or narrower scope?  What do you love doing?  Do you enjoy the stability of doing the same thing every day or do you want the opportunity to take on new projects and learn new skills?  How does the role match up to your current experience and skill set?  What are you bringing to the table that the company will value?
Growth opportunity – Do you want upward mobility?  What would be your next desired position (And why?)   What is the organization's track record of internal promotion?  Is the company financially stable?  Are there other ways the organization offers employee development?  Do they value certifications and advanced degrees?   Do you want to travel?
The management team – What is the manager's style?  Will it drive you crazy if your manager checks in with you daily?  Are they 'hands off' to the point of ignoring you and your contribution?  Do they enjoy, and have a track record of mentoring people in their department?  What do you need from your manager to be successful?
What is the corporate culture?  Is it a family-owned company?  Is it a professional, team environment?  Respectful of internal and external customers?  Are they process improvement focused?  Are they technology driven?  Do they have a flexible work schedule / environment?  What culture do you want / need to be most successful?
What is the department like?  What are the challenges and initiatives that will impact this position?   Has there been turn-over in this roll and/or in this department?  If so, why?  (Turnover isn't always a bad thing.)
Flexibility -Commute length?  Relocation?  What are you willing to give up to get the opportunity you want?
Compensation– Know what the 'market rate' of your skills, experience, education and credentials are.  This can be vary, depending upon where you live.   To get an idea you can look at current postings with position and salary details, check out our salary guide for your market, and a GOOD tenured recruiter with industry experience and knowledge of your market can help you determine what compensation level matches your resume.  Look at the 'hidden' compensation components with benefit cost, reimbursement etc.  Know where you are before you take the leap.
Taking critical look and answering these questions will help in assessing your current role against your 'next step'.  The goal is to develop clear picture of the advantages and opportunities in your current position /company and balance them with what you view as your next step.  Not only will this help clarify your motivation to fire your boss, but if the pluses outweigh the negatives, it may help you decide to stay.
Thinking about making a career move or adding top finance and accounting talent to your team?