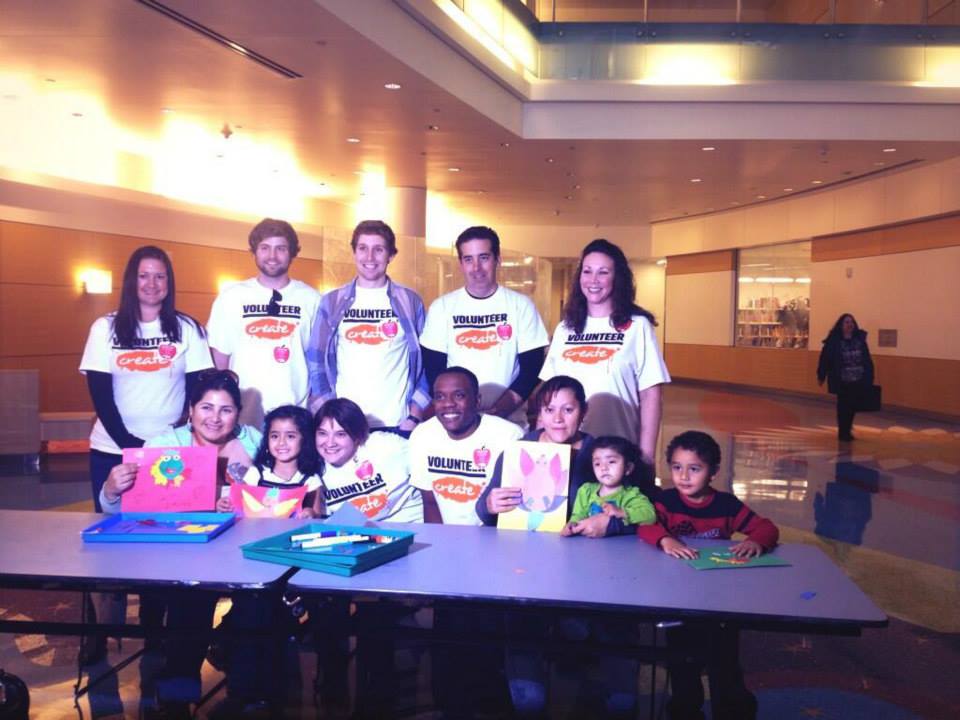 This Thanksgiving, Accounting Principals decided to highlight Children's Hospital Colorado for their incredible impact on the state of Colorado. As part of our efforts, we wrote a blog post that detailed an upcoming children's craft event to coincide with our holiday donation. On November 21st our local Denver branch headed over to Children's Colorado for an afternoon of Thanksgiving themed crafts and fun.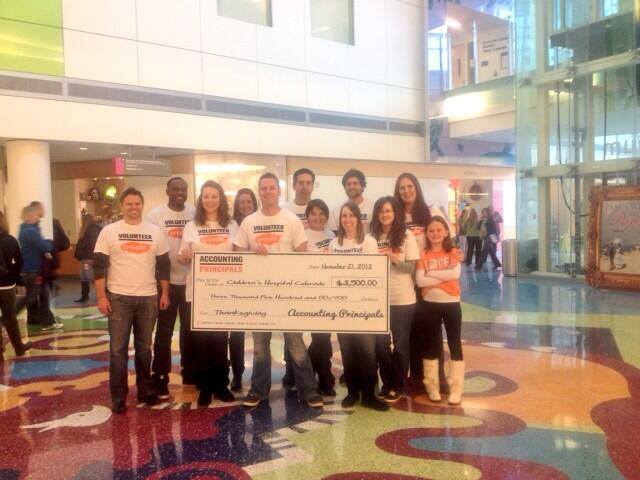 Upon arrival, our Denver office presented a check to Children's Hospital Colorado! With 12 volunteers, and a "recruiter in training" (the daughter of one of our Denver colleagues), our team quickly got down to some serious crafting! With glue sticks, crayons, and a ton of colored construction paper, Accounting Principals quickly began helping kids assemble turkey themed crafts! The craft event proved to be a fun and happy experience for patients, their families, and our own Accounting Principals family! Paul LoPresto, the area Managing Director can't wait to work with Children's Hospital Colorado again in the future:

"It was wonderful to get to interact and have fun with the children at the hospital. Having a chance to laugh together, and be creative seemed like a welcome reprieve.
It was so meaningful for all of us to get the opportunity to work together to brighten the day of these deserving kids.
We were all overwhelmed to learn of the good that this organization is doing within our community and we can't wait to volunteer again!"
Paul LoPresto
If you'd like to see more pictures for our volunteering adventure please visit our Facebook album. You can also learn more about the Children's Hospital Colorado by visiting their website.
From the Accounting Principals family to yours, Happy Thanksgiving!