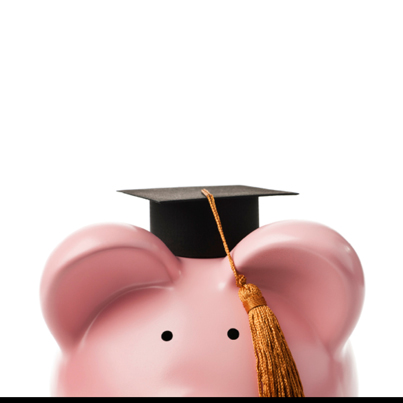 Earning advanced degrees and certifications can be a great way for accountants to both further their skills and increase their job opportunities. However, since additional schooling can be both time consuming and expensive, it is important to carefully consider the career paths that each degree will open up and select the degree that will help you achieve your professional goals.
Here are the five most useful advanced degrees for accountants:
1.   Master of Accountancy
A common reason that many accountants peruse a Masters of Accountancy is that the coursework typically applies to the educational requirement for sitting for the Certificate Public Accountant exam. Graduates with a Masters in Accountants typical find themselves working as auditors, government accountants or in public accounting at large firms. Many accountants also open their own firm after earning an Masters. While the job titles are often similar to those with a Bachelor's in Accounting, those with master's degrees are qualified for more senior positions as well as often going to the top of list when competing against job seeks with only a bachelor degree.
2. Masters of Finance
Another degree sometimes considered by accountants is Masters in Finance. While this degree is not a typical choice for those wanting to stay in the accounting industry, accounting professionals looking to change their career path may consider this degree. Graduates in finance often take jobs in corporate finance, banking and financial planning. This route can be attractive to accountants who want to continue to use their accounting skills, but apply it to help individuals or businesses manage their assets.
3. Certified Public Accountant Certification
Many accountants choose to earn a CPA certification instead of an advanced degree. According to the American Institution of CPAs website, "All CPAs are accountants, but not all accountants are Certified Public Accountants (CPAs). The principal differences between accountants and CPAs are education, experience, and opportunity." The AICPA recommends 150 hours of coursework before sitting for the CPA exam and many states require this education requirement as well. CPA's typically work as public accountants, financial analysts, management accounting and treasury cash management, says the AICPA.
4. Masters of Business Administration
A common debate among accountants is whether to pursue an MBA or not. A Masters in Business Administration can be exceptionally helpful for accountants in corporate accounting, financial analyst or those who are looking to move up the career ladder. If becoming a Chief Financial Officer is a career goal of yours, then you should strongly consider earning a MBA. One of the major differences in this degree over other advanced degrees is that you will get a well-rounded business education instead of one strictly focused on accounting. An additional benefit for getting an MBA is the coursework qualifies for the education requirement of the CPA certification.
5. Master of Science in Taxation
Another advance degree option is earning a Masters of Science in Taxation, which can also be used to fulfill the CPA coursework requirement. The career path for this degree includes financial planning, corporate accounting, tax consulting services and tax law. Many graduates also open their own CPA firms specializing in tax preparation as well.
Do you have any of you have advanced degrees in finance or accounting? Tell us in the comments!