We recently took a dive into the prospective job market for accounting in 2020 and discovered the top accounting jobs are those in which technology integration plays a feature role – particularly in the form of AI, automation, or machine learning.
With that in mind, it's no surprise that the post-pandemic trends in this new era of work are highly centered around technological adaptations: hybrid working arrangements and digital upskilling of employees to meet the new work model. As candidates develop their skills to keep up with the demanding job market, and employers work to attract the best talent, both are no longer simply looking at the work – but also the workplace.
To understand this shift in attitude and what employers should be doing to pivot, we've compiled survey data from 1,000 office workers across the US on their post-pandemic expectations from employers. Take a look: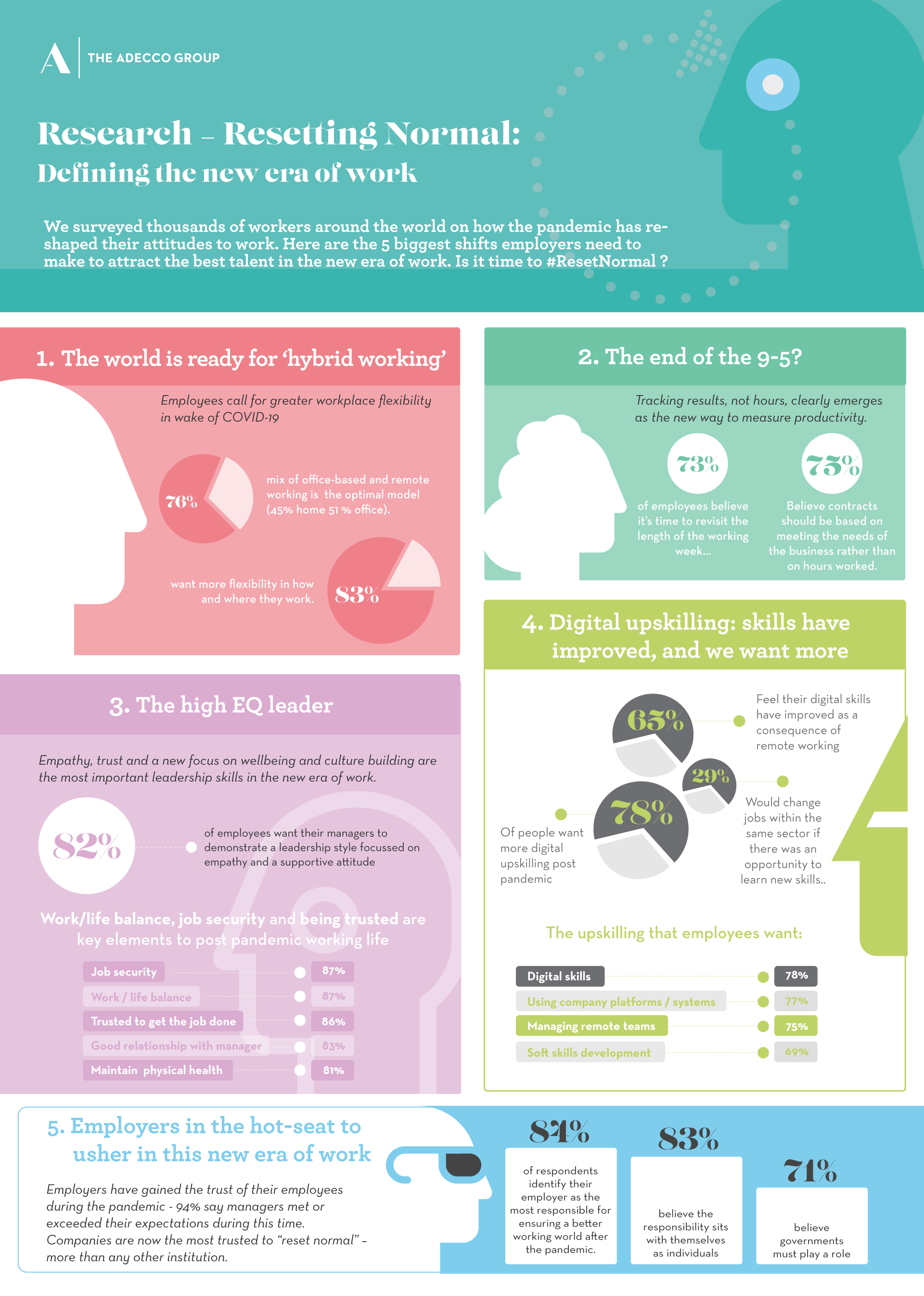 It's clear that employees will have vastly different expectations of the workplace as we emerge from the current pandemic, and organizations will have to shift their operations and culture accordingly in order to attract and retain top talent. Click here to download the full white paper.