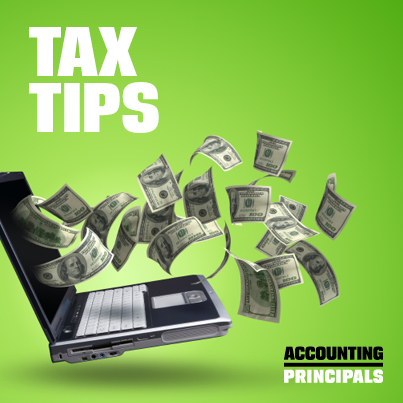 Tax season is synonymous for most accounting professionals with long hours and stressful days. But stress can lead to burnout, relationship trouble and even increased risk of getting sick. With some planning, you can take care of yourself, spend time with your family and friends, and provide exceptional service to your clients.
Here are five ways to improve your work/life balance during tax season:
1. Spend Your Time at Work Wisely
One of the easiest ways to decrease your stress during tax season is to increase your productivity so you spend less time at work.  Every morning during tax season, try allocating two hours where you don't check email or accept phone calls so you can focus on completing tasks. Consider limiting in-person meetings and networking events to one day during the week.
2. Make Time for Exercise
Rosalie Moscoe, Registered Nutritional Consultant Practitioner, stress relief and nutrition expert, coaches her accountant clients to think of tax time as their Olympics and reminds them to get regular exercise to stay in shape. "Get up and walk every so often to get blood circulating – even a 15 minute walk outside at lunch time will help you feel energized. If you can get to the gym for a half an hour or walk on a treadmill, it will help boost energy levels and reduce stress." Moscoe says.
3. Take a Break During the Day When Possible
Since there may be many nights you will get home well past dark, try to take some time off during the day whenever possible to pursue your hobbies or spend some time with your family. Have a long lunch with a friend, take an hour out of your afternoon to watch your kid play soccer or eat dinner with your family before heading back to work for a few hours.
4. Don't Eat Dinner (or Lunch) from a Vending Machine
It can be very tempting to grab a candy bar and soda from the vending machine and call it dinner, but in the long run your health and work will suffer.  Moscoe recommends eating three meals a day and having a protein at each meal.  "Keep snacks on hand such as yogurt and fruit, or raw walnuts, pecans or almonds and fruit to give you an energy boost when you need it," Moscoe says.
5. Plan for a vacation or time off after April 15
Book a vacation at the beach, mountains or even just relax in your own home. Many accountants find that having something to look forward to during the long days and nights at the office can help keep stress down and give you something to look forward to. You will get a well-needed break to recharge and rest from the busy season.