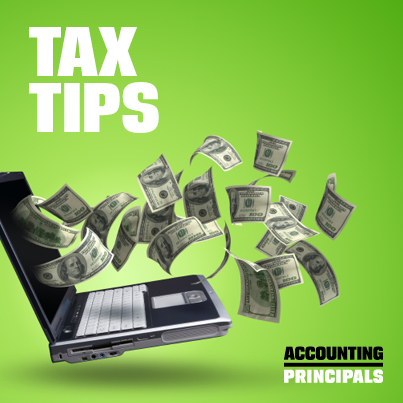 Are you asking for a tax audit? The IRS has been stepping up its efforts at payment enforcement, and if you aren't careful with the way you present your information, you might find that you're inviting an audit.
Here are 5 practices that might bring scrutiny to a tax return:
1. Offshore Accounts
Over the course of the last few years, the IRS has ramped up its efforts to find those who hide money in offshore accounts. If you have offshore accounts that you aren't reporting, the IRS could find out — and audit your tax return for other infractions. In fact, the IRS can audit past-year tax returns as well.
Tax preparers and other professionals who help clients hide their money in offshore accounts can also get in trouble with the IRS.
2. High Number of Deductions
Itemizing your deductions can be one way to reduce your taxable income. However, you need to be careful that you don't inflate the amounts eligible for deduction. From deducting what you pay for work clothes (unless it's a required uniform, it's not an allowable deduction), to reporting a large and suspect charitable contribution, there are a number of ways that taxpayers attempt to get one over on the IRS.
The IRS has statistics for what are the general deduction amounts for taxpayers in each tax bracket. If your deductions are larger than those averages, your return could be flagged.
3. Large Withholding Credit Related to Social Security Benefits
The IRS has a general idea of how much of a credit you should claim for withholding when reporting nontaxable Social Security benefits. The point of this maneuver is to attempt to avoid paying any taxes at all; it looks as though you have no taxable income. If your credit appears too large for your situation, your return might be flagged for an audit.
4. Regular Business Losses
If you continually claim that your business is losing money, you could increase your chance of being audited. The IRS considers a legitimate business one that reports losses no more than two years in a five year period. If you claim a loss in three or more years within the last five years, the IRS may want a closer look at your return — and your business.
5. High Casualty Losses
When your insurance company doesn't pay the full cost of damage to your property, you might be eligible for a casualty loss deduction. However, this type of deduction tends to draw an auditor's eye. If your deduction is suspiciously high, you might be suspected of claiming a loss that the insurance company did, in fact, pay for already.
Your best defense is to keep good records, and report all of your information accurately on your tax return. That way, if you are audited, you will be able to back up your position.