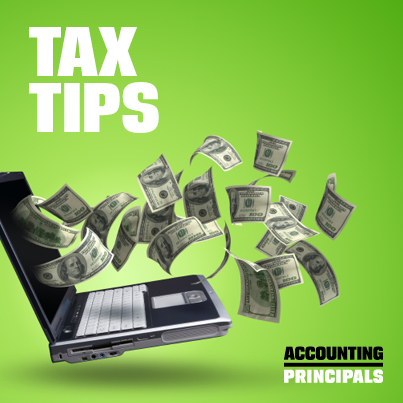 Tax season is one of the busiest times of the year for accountants. Whether at a firm or in-house, it can mean late nights, skipping meals and overall exhaustion. To keep your employees from burning out, consider these tips to maintain happiness and motivation during a stressful and busy time:
1.    Create time and space for relaxation. Allow your employees time and space to unwind in the office. This will allow them to de-stress and go back to their desks focused on the tasks at hand, rather than on how tired they may feel. It also maintains a level of productivity since they're not taking time to go back and forth from an outside location. A variety of studies suggest that napping during the work day, for even just 10 minutes, can increase productivity, focus, and mood. While napping may not be conducive to every workplace, consider offering relaxing activities such as 10-minute chair massages, acupuncture, or meditation.
2.    Help your team eat healthy. We all know how hard it can be to eat nutritiously when we get busy. A 2012 study by Brigham Young University, the Center for Health Research at Healthways and the Health Enhancement Research Organization, found that unhealthy eating is linked with a 66 percent increased risk of loss of productivity. So, think twice before ordering your team a pizza and go for more nutritious options such as salad, soup, or sandwiches.
3.    Allow casual dress. If your staff is going to come in early and stay late during tax season, they will appreciate any gesture that shows concern for their comfort. Allowing jeans with other work appropriate attire (e.g., button down shirts, shoes) will increase comfort and make your employees feel cared for, without sacrificing client-ready appearance. Make sure to outline what is and isn't office appropriate ahead of time to help avoid major office fashion faux pas.
4.    Offer Rewards, recognition, and celebration. Rewards and recognition are especially important during this busy time of year, but they can be ineffective if they do not align with your staff's values. Consider inviting your staff in for short one-on-one meetings to determine what's important to them (e.g., vacation time, bonuses or extra office space). Based on the feedback, create a personalized rewards system that aligns with their wants. It's also important to celebrate successes and milestones; consider inviting your team to take a vote on how to celebrate as a group once you have conquered tax season successfully.
5.    Encourage autonomy. Involve your staff in the entire process– from planning for tax season to working through it, to evaluating success and gathering feedback. Invite your staff to take on leadership roles, such as gathering and sharing feedback and developing ideas for future improvement, or brainstorming and organizing office perks to make for a more enjoyable environment. Because there can be a fine line between over-burdening your employees and involving them, it's important to make this voluntary. However, the more connected they feel to the process and success of your business, the more motivated they will be.
6.    Communicate goals clearly. When things get busy, it can be hard to see the light at the end of the tunnel. You should be communicating with your staff before tax season begins to outline expectations and challenges you might face as a team, and frequently during tax season to make sure that everyone is staying on track, that the goals you established are still reasonable. After, be sure to get feedback from your staff on challenges they may have faced. Creating an open dialogue about the busy season and the stress it can cause will foster a unified team spirit within the office that will prevent any one staff member from feeling like they are tackling the challenge alone.