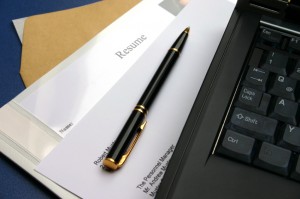 Cover letters are often overlooked; many people are under the mistaken assumption that they aren't even needed anymore. I've heard some employers say they don't even look at them — yet I've heard others say they wouldn't even consider a candidate without one. Why take that risk? Add your cover letter to every resume you send out.
Cover letters are useful in that they serve as the introduction that causes a potential employer to consider your qualifications. A cover letter gives a brief overview of your career history — the resume is your career blueprint.
The following four points that should be in your cover letter are put in slightly silly terms, but that only makes my illustration universal:
This is who I know
If you have a name to drop, the first sentence is a great spot to drop it: "Sonia Smith in your accounts payable department suggested I submit my resume for this potential job opening for Accounts Payable Manager. She and I worked together at ABC & Company in the accounting department and she can be included as a reference of the performance of my work.
This is who I am
"With over 15 years' experience in accounts payable and receivable at a high-end luggage company, I know my expertise will make a strong contribution to your luxury sportswear organization. Additionally, my earlier experience at Prada International adds to my knowledge of this unique industry."
This is what I can do
"Our company's AP/AR tracking system was antiquated and faulty. I successfully integrated a new software system that managed the company's accounts, vendors, payments, invoices, billing arrangements and more. This reduced labor time and saved the company thousands in bank fees and missing invoices. I was given a bonus for this six-month project."
This is what I want
"I know my experience would be a great match for the open position of Accounts Payable Manager. My leadership experience speaks for itself. I've attached my resume for your review and would love to come in and discuss this position with you. Will you be available next week?"
See how succinct this is? Often, a cover letter can be difficult to write because you aren't sure exactly how to say what should be stated. But if you start here, and remember these four basic points, you have a framework to build on. You can flesh out these four points with a few extra sentences but still keep your cover letter to one page. After you write it, have a grammar-obsessed friend proofread it for you. Use your cover letter to introduce yourself to the reader, and the resume to be your sales tool.
If you are still struggling with your cover letter, consider having an executive resume writer craft it for you. It's a small investment that will save you hours of head-scratching or frustration. You will soon be on your way to getting the dream job you want!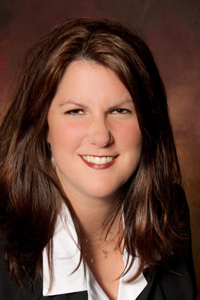 Erin Kennedy, MCD, CMRW, CPRW, BS/HR
Erin Kennedy is a Certified Master & Executive Resume Writer/Career Consultant, and the President of Professional Resume Services, Inc. She is a nationally published writer and contributor of 14+ best-selling career books and has written hundreds of career-related articles. Erin is a member of Career Directors International (CDI), National Resume Writers Association (NRWA), Professional Association of Resume Writers (PARW), and Career Thought Leaders (CTL), Erin also sits on CDI's Credentialing Committee for certification candidates and serves as a Mentor for CDI's Member Mentoring Committee. Erin has written thousands of resumes for executives and professionals.
http://exclusive-executive-resumes.com