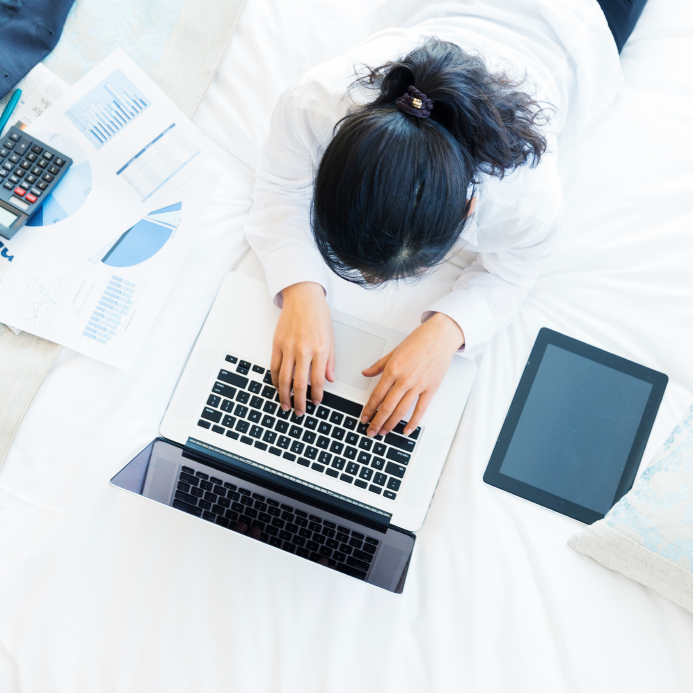 An accountant's career path is usually clear-cut. Start out with experience as a financial analyst or auditor. Take the CFA or CPA exams. Refine your management skills to rise through your organization's leadership ranks — maybe even become a chief financial officer.
What happens, however, when your passions change — when you want something new? An accounting degree is one of the most beneficial for navigating a new career. Here are five to consider:
1. Entrepreneur
Your time as an accountant will expose you to many different clients and business needs. You'll eventually start to see gaps for products and services that should exist — but don't. That gap could be your next job.
Consider the story of Vincenzo Villamena, founder at Online Tax Man, a boutique CPA firm specializing in tax preparation for entrepreneurs, U.S. expats, and other individuals in special situations.
After starting his career at Pricewaterhouse Coopers in the auditing and transaction services groups, he was able to learn about transactions, international taxation, and valuation. He realized, however, that entrepreneurship would be an ideal path.
"I've been splitting time between New York and South America, running my office virtually, and meeting many new friends and clients along the way," says Villamena.
To make the transition to entrepreneur, you need an idea for a business, potential clients, and enough savings to keep you afloat if your situation changes.
2. Business Analyst
As an accountant, you deal with a particular type of company data — profits and losses. Keep in mind, however, that these metrics are a small piece of the pie. Organizations need to see the forest and the trees.
That's where business analysts come in. As a business analyst, you'll be synthesizing data from multiple sources to help your organization see how different initiatives fit together.
To make the transition to business analyst, you'll want to learn at least one programming language — like Python, and ramp up your statistics skills — try Udacity for free quantitative tutorials.
3. Nonprofit Accountant
Are you passionate about a particular cause or organization? These organizations need accountants, and your skills will be extremely valuable.
Nonprofits can be extremely flexible organizations with an 'all-hands-on-deck' mindset. Even as an accountant, you'll have an opportunity to engage with different departments and job functions.
To make the transition into the nonprofit sector, you will need to identify organizations that align with your values. Keep in mind that you may not find the same salary at a nonprofit that you would at a corporate gig — you need to keep these financial considerations in mind.
4. Communications Strategist
The business community needs communications experts who can distill complex concepts into an easy-to-follow form.
Communications experts help businesses forge this path. You will help your company develop its PR, media relations, or blogging strategy.
To become a communications consultant, you would start practicing your writing skills. Learn about how companies are setting up their blogging programs, for instance. Create your own blog, or ask to contribute to your employer's.
5. Information Technology
Software and information systems play a major role in accounting — bookkeeping is exponentially more efficient for businesses that aren't using physical books.
Accounting knowledge is crucial for building these systems.
If you're interested in pursuing a technology role, additional education will be helpful. Look for programs or courses in management information systems, computer programming, and software development.
What now?
Test alternate career paths by shadowing other teams at your company. Your accounting degree is invaluable — beyond your employer's finance or accounting team. Now is as great a time as any to venture beyond your comfort zone and explore. Ready to start a new career adventure? We can help! View our current job openings and get started today!