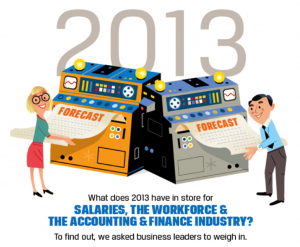 As 2012 draws to a close, strategic accounting and finance professionals are keeping their eyes open and focused on what's in store in the year ahead.
To help you see things clearly, we surveyed business leaders throughout the country and asked them to weigh in on the future of salaries, the workforce and the accounting and finance industry.
Check out the results in our infographic below.

Embed our infographic on your site using the embed code below!

Source:
Accounting Principals